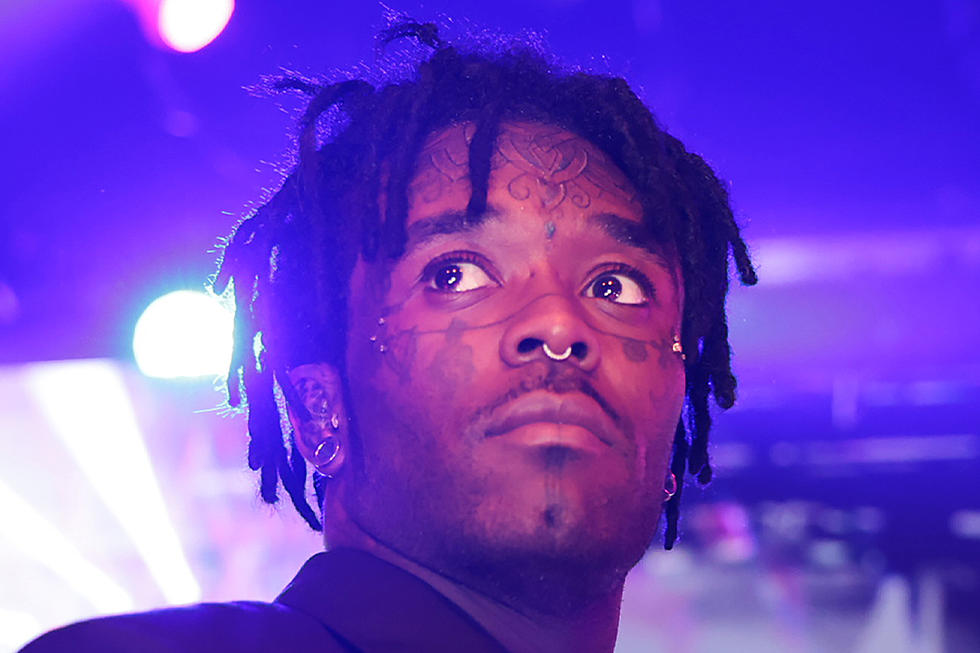 Lil Uzi Vert Shares Photo of Themself With Purple IV in Their Arm, Teases Barter 16 Mixtape
Shareif Ziyadat/Getty Images
Lil Uzi Vert is teasing his upcoming mixtape, Barter 16, by sharing a photo of themself with a purple IV in their arm.
Lil Uzi Vert Posts Purple IV Photo to Instagram to Tease Barter 16 Mixtape
On Friday (July 14), Lil Uzi Vert hit up their Instagram page to once again tease their forthcoming mixtape, Barter 16. In the process, the Pink Tape artist was sure to share a particularly eye-catching photo.
In the image posted below, Lil Uzi Vert can be seen sprawled out on a hospital bed inside a medical facility with their arm stretched out as anyone getting a procedure or operation would do. However, in the case of one Uzi Vert, the "Just Wanna Rock" rapper's intravenous doesn't seem to contain any sort of vital fluids rather it contains purple liquid.
What Is the Purple Liquid in Lil Uzi Vert's IV Photo?
While fans immediately began to flood the comments section with jokes about lean and the typical Satan-centric jabs Lil Uzi Vert has become accustomed to, Uzi slid into the thread to clarify things.
"F**k a double cup," Lil Uzi Vert commented on their own photo below. "I wanna feel it faster."
What many fans may find peculiar about Lil Uzi Vert's unique form of mixtape promotion is that the "XO Tour Llif3" artist has been on a widely publicized journey with sobriety. In fact, just last month, Uzi opened up about going to rehab for seven months.
"I spent seven months in rehab," Lil Uzi Vert told 032c magazine in June. "The first month and a half were hard, but after that, it wasn't easy because the people there became my family. They showed me so many different outlets and ways to cope with life. We did a lot of group talks, a lot of writing on whiteboards. I was so sure that it wasn't going to work, but surprisingly it's pretty effective."
What Is Lil Uzi Vert's Barter 16 Mixtape All About?
After just releasing their long-awaiting album, Pink Tape, on June 30, which became hip-hop's first project to hit No. 1 on the Billboard 200 albums chart earlier this week, Lil Uzi Vert wasted no time announcing their next offering, Barter 16. The forthcoming tape appears to draw inspiration from classic projects from both Young Thug and Lil Wayne.
Catch a glimpse of Lil Uzi Vert with a purple IV in their veins in the photo below.
See Lil Uzi Vert's Photo With a Purple IV in Their Arm to Tease the Barter 16 Mixtape and Uzi's Reaction to It Below
See the Definitive List of Bizarre Tweets From Rappers