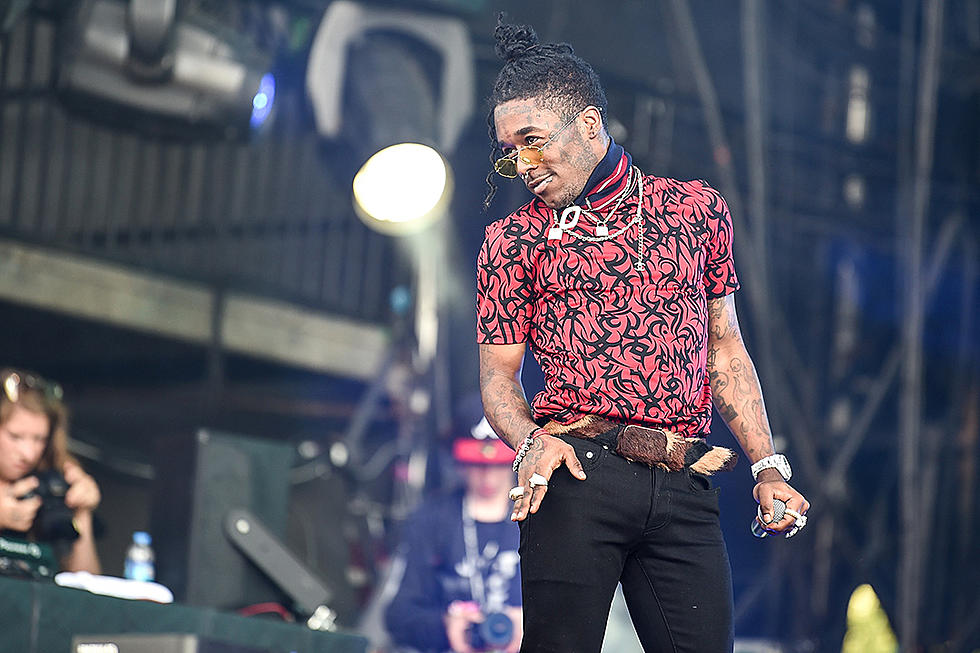 Lil Uzi Vert Tells Fans They're Going to Hell With Him at 2018 Wireless Festival
Tabatha Fireman, Getty Images
Lil Uzi Vert has never shied away from Satanic imagery and symbols in his songs and videos and during a recent concert in London, the Philadelphia rapper took his fans to hell with him.
Performing at the 2018 Wireless Festival on Sunday (July 8), Uzi stopped the "XO Tour Llif3" instrumental to share a message with his fans, telling concertgoers they have entered the rapture and are all going to hell. "And if nobody flying up to heaven right now, obviously all y'all motherfuckers going to hell right with me," Lil Uzi said.
As the song began to play, Uzi continued talking, telling fans they're currently in hell and won't be able to get out. "Oh, you already here," he added. "I'm so sorry. You can't get out! You're stuck, it's over. You heard the song a million times and you didn't even know. That's fucked up but I still love you anyway."
Lil Uzi Vert is no stranger to claims of Satanism. In 2017, Uzi released the song "444 + 222," which equals 666, or the Biblical number of the beast. The rapper has also posted photos of upside down crosses on his Instagram page, which has become an anti-Christian symbol.
In related news, Lil Uzi Vert recently joined Young Thug for the Twin Peaks-inspired "Up" video. Check out Lil Uzi Vert at the 2018 Wireless Festival below.
See New Music Releases for July 2018