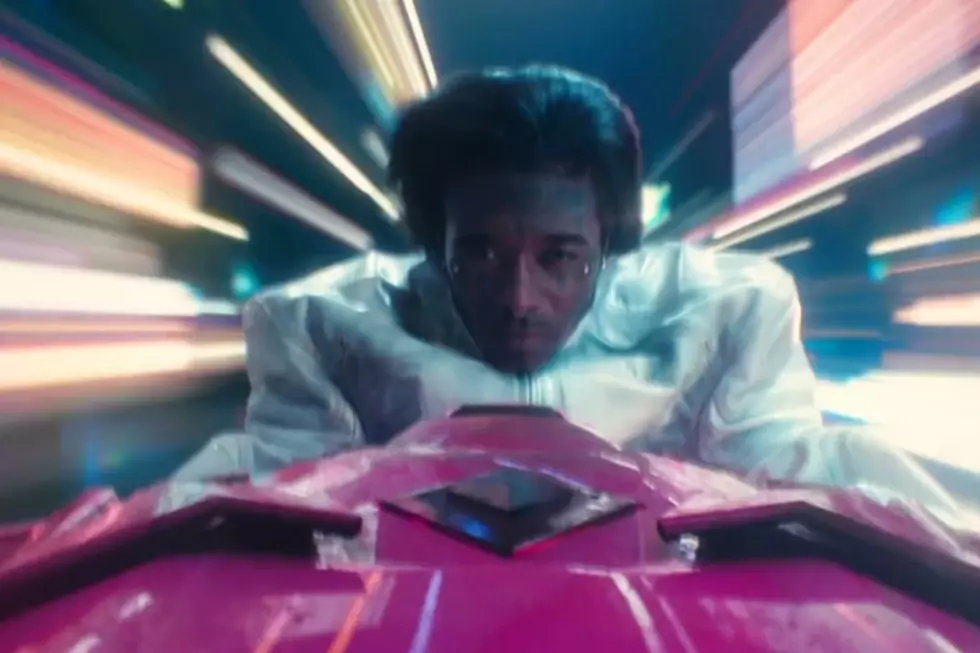 Lil Uzi Vert Announces Release Date for Pink Tape Album, Shares Action-Packed Trailer – Watch
liluzivert/Instagram
Lil Uzi Vert has finally announced the release date for their upcoming album Pink Tape along with an action-packed trailer.
Lil Uzi Vert Reveals Pink Tape Release Date
On Monday (June 26), Lil Uzi Vert gave fans an early Christmas gift by revealing their new album will be dropping in the very near future. The news first came via the Philadelphia rapper's website liluzivertofficial.com, which announced pre-orders for the LP. It is set to be released on Friday (June 30).
The Pink Tape Album Cover
Lil Uzi Vert also shared the Pink Tape cover art (below). The album cover shows Uzi standing in the middle of the street of a post-apocalyptic scene staring at a huge approaching cloud that has an eye in the middle. Uzi has the flag of the United States of America hanging from their back pocket.
Pink Tape Trailer
In addition, Uzi posted an anime-themed trailer for the album on Instagram (below). In the action-packed visual, animated Uzi battles an evil samurai who forcibly removes the pink diamond from the rapper's forehead. Uzi then hops on a motorcycle and spins the block to get revenge and fights off numerous bad guys before an epic battle with the final boss. The trailer was directed by Gibson Hazard.
Details on the Pink Tape Album
Earlier this month, Lil Uzi Vert provided some details on the forthcoming offering, saying it would have over 20 tracks.
"Probably like 24 or 25 new, well 24 new joints because everyone has heard 'Just Wanna Rock,'" Uzi explained. "Then two at the very, very bottom, bottom, bottom, bottom that a lot of people love, but the world they didn't really get to hear them."
Uzi said the bonus songs "are special to me that some people love that it didn't really get the reach that they would've liked."
Uzi's previous album Eternal Atake dropped all the way back in 2020.
Check Out Lil Uzi Vert's Pink Tape Album Cover and Trailer Below
See 50 of the Greatest Hip-Hop Album Covers