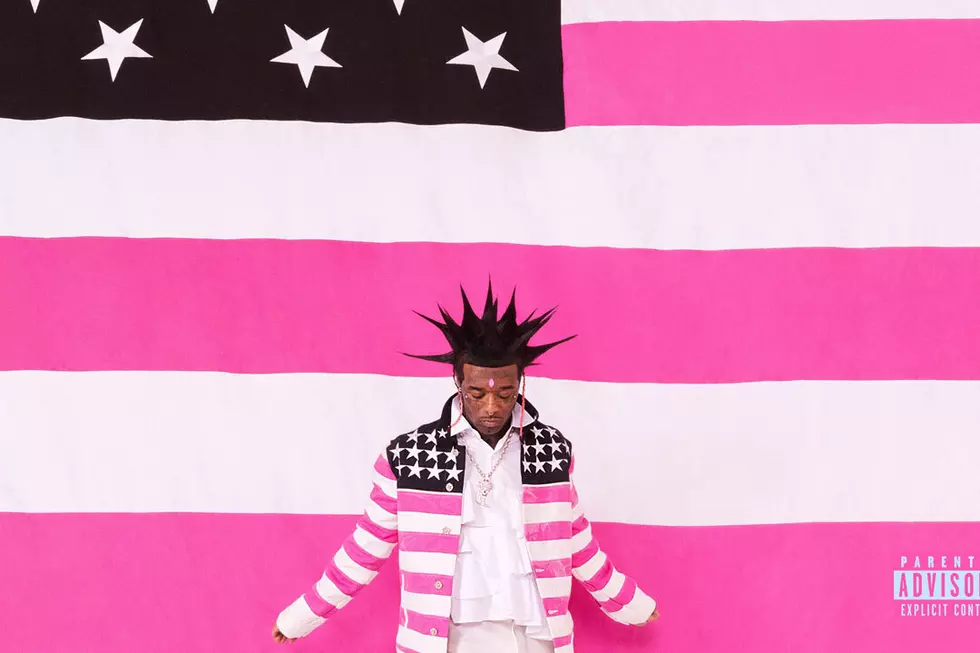 Lil Uzi Vert's Highly Anticipated Pink Tape Is Finally Here – Listen
Generation Now/Atlantic Records
Lil Uzi Vert has officially released their highly-anticipated album, Pink Tape.
Lil Uzi Vert Drops First Album in Three Years
On Friday (June 30), the "Just Wanna Rock" rapper commanded the attention of fans worldwide with their new LP, Pink Tape. Uzi's first album since 2020's Eternal Atake ushers in 26 new songs, with three bonus tracks. The charged-up bangers also contain guest appearances from Nicki Minaj, Travis Scott, Don Toliver and more.
The Road to Lil Uzi's Pink Tape
Lil Uzi Vert initially brought attention to Pink Tape in December of 2020, after playing a snippet of the records on Instagram Live. By 2021, Uzi announced the album's title on their Twitter page, which you can see in the post below.
In a span of two years, the Red & White EP rhymer would go on to reveal minor details surrounding their new album before telling fans when they could expect the album during a performance at the 2023 Roots Picnic. The 27-year-old artist assured fans that Pink Tape would drop by the end of the month.
By Monday (June 26), Uzi confirmed their statement and unveiled through their website, liluzivertofficial.com, that pre-orders for the LP are accessible. The site stated Pink Tape would debut on June 30, as Uzi promised. The rapper's announcement was double-confirmed when they posted a trailer and the artwork for Pink Tape on their Instagram page.
Lil Uzi Vert Hosts Release Party for Pink Tape
Before Pink Tape dropped on all streaming platforms, Lil Uzi Vert hosted a pink prom-themed album release party on Tuesday (June 27) at Irving Plaza in New York City. The star-studded event was attended by the likes of Trippie Redd, Lil Baby, JT and others.
According to a video posted on the YouTube channel Without Warning, Uzi only played a handful of records, which you can see below. The channel's host defined the songs as rage, pop-punk and exactly what people wanted.
Listen to Lil Uzi Vert's Pink Tape Below
Lil Uzi Vert's Pink Tape Tracklist
1. "Flooded the Face"
2. "Suicide Doors"
3. "Aye" featuring Travis Scott
4. "Crush Em"
5. "Amped"
6. "x2"
7. "Died and Came Back"
8. "Spin Again"
9. "That Fiya"
10. "I Gotta"
11. "Endless Fashion" featuring Nicki Minaj
12. "Mama, I'm Sorry"
13. "All Alone"
14. "Nakamura"
15. "Just Wanna Rock"
16. "Fire Alarm"
17. "CS"
18. "Werewolf" featuring Bring Me The Horizon
19. "Pluto to Mars"
20. "Confession" featuring Don Toliver
21. "Days Come and Go"
22. "Rehab"
23. "The End" featuring BabyMetal
24. "Zoom" (Bonus)
25. "Of Course" (Bonus)
26. "Shardai" (Bonus)
See 20 of the Best-Selling Hip-Hop Albums of All Time