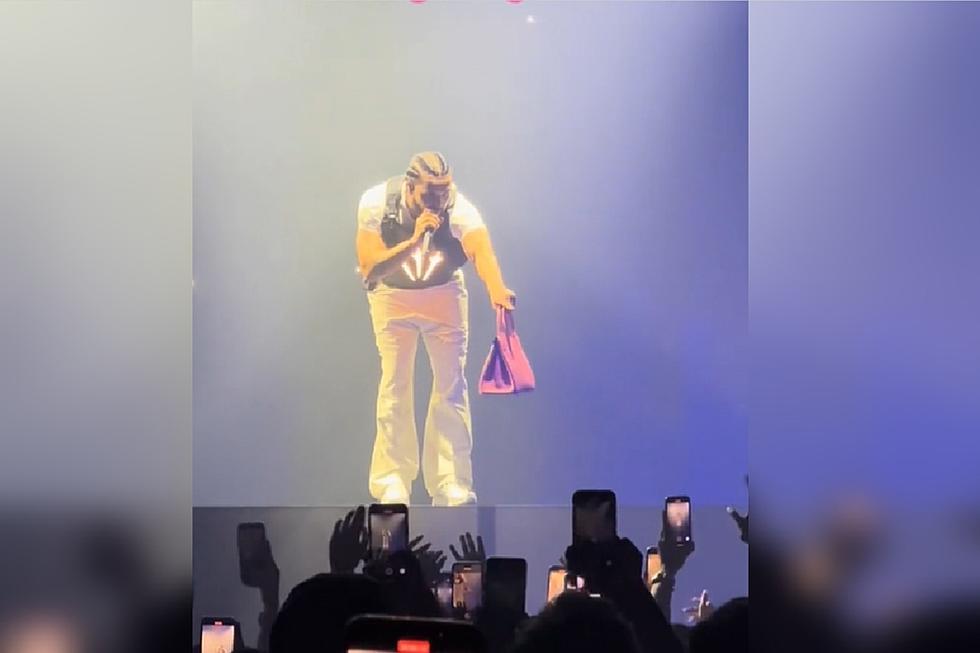 Drake Gives Fan a Really Expensive Birkin Bag at His Show – Watch
fashion.ave/TikTok
Drake gifted a fan an expensive Hermes Birkin bag during a recent show.
Drake Gifts Fan Expensive Hermes Birkin Bag
On Wednesday (Aug. 16), Drake and 21 Savage performed the last of three back-to-back shows at the Kia Forum in Inglewood, Calif. During a break in the action, Drake stunned the crowd by giving out a Birkin bag to one lucky lady in the front row. In the video below, Drizzy is seen walking near the front of the stage with bag in hand.
"Drake ain't cheap," the rapper says before finding the lucky recipient. "Give this to her right here. Give her that nice little Birkin bag. Give that girl that nice little Birkin, take that home with you. Make sure she has security on the way out, too, so nobody robs here for it."
The bag Drake gifted is reportedly worth $30,000.
Drake Tours While Prepping Album
Drake is 24 shows into his 56-show It's All a Blur Tour with 21 Savage. He is also apparently putting the finishing touches on his new For All the Dogs album. Over the course of the tour, Drake has been sprinkling breadcrumbs about the forthcoming release. Most recently, he announced he has decided on a release date.
See video of Drake gifting a concertgoer a Birkin bag below.
Watch Drake Gift a Fan an Expensive Hermes Birkin Bag During a Stop on His It's All a Blur Tour
Life Lessons From Drake That Young Rappers Can Learn From
See Life Lessons From Drake That Young Rappers Can Learn From