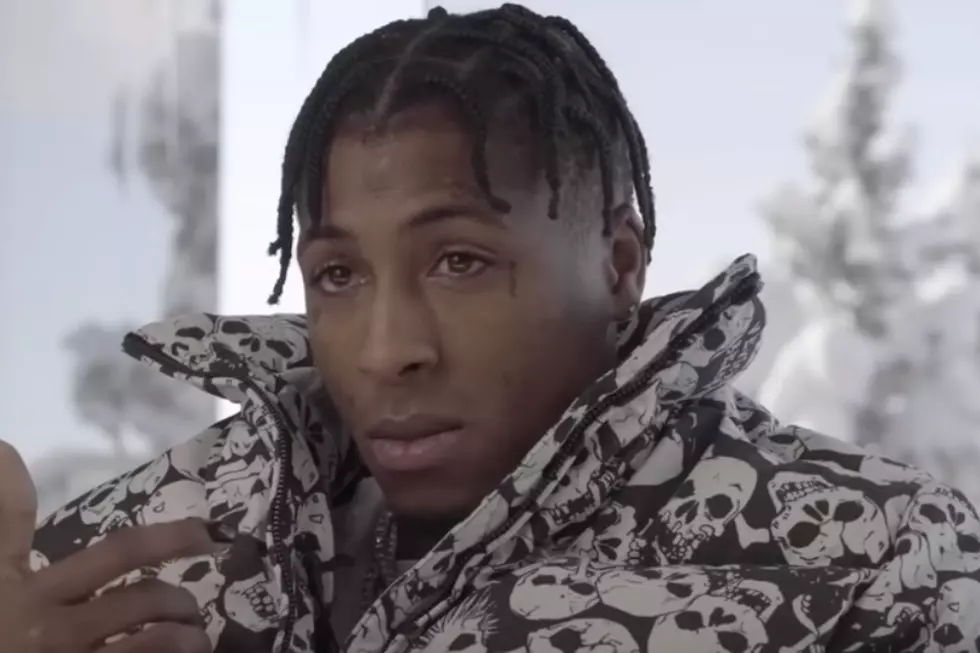 YoungBoy Never Broke Again Thinks He Has a Disease of Putting Out Too Much Music
Billboard/YouTube
YoungBoy Never Broke Again seems to think that his consistent way of rapidly putting out new music is actually a disease.
On Wednesday (Feb 1.), YoungBoy Never Broke Again was featured in a cover story published by Billboard. Over the course of the in-depth interview, the often introverted rhymer spoke candidly on the current state of his rap career, the ramifications of his past legal troubles and the types of things he's looking to accomplish in the future.
However, among the many stand-out quotes the Baton Rouge, La. artist offered up during the conversation, NBA YoungBoy offered some insight as to why he releases so much new music at such an expedited rate. After dropping a total of eight projects in 2022 and having already put out a full-length album here in 2023, YB explained that he considers his approach to not only be an addiction that has become unhealthy but that it is some sort of disease he can't cure.
"It's a disease," NBA YoungBoy told Billboard. "Literally, I cannot help myself. I tell myself sometimes, 'I'm not going to drop until months from now,' but it's addictive. I wish I knew when I was younger how unhealthy this was for me. Whatever type of energy I had inside me, I would've pushed it toward something else."
Despite being of the mindset that his music "addiction" is a detriment to his health, YoungBoy Never Broke Again also stated in the interview that creating new music is also very cathartic for the "Just Like Me" spitter. On the flip side, he struggles with whether or not the rap game is his true calling.
"The music is therapy, but I can't stop it when I want," continued YB. "And the lifestyle is just a big distraction from your real purpose."
To date, YoungBoy's discography is more than 30 projects deep with the latest release being his I Rest My Case album, a 19-track LP that dropped at the very top of 2023. Four of those projects, 2019's AI YoungBoy2, 2020's Top, 2020's 38 Baby 2 and 2021's Sincerely, Kentrell all reached No. 1 on the Billboard 200 albums chart.
Elsewhere in NBA Youngboy's interview with Billboard, the often recluse rapper divulged that he feels wrong for the negative impact his music has had on people and that once he is released from house arrest in Utah, he intends to join the Church of Jesus Christ the Latter-day Saints.
See the Biggest Discographies in Hip-Hop