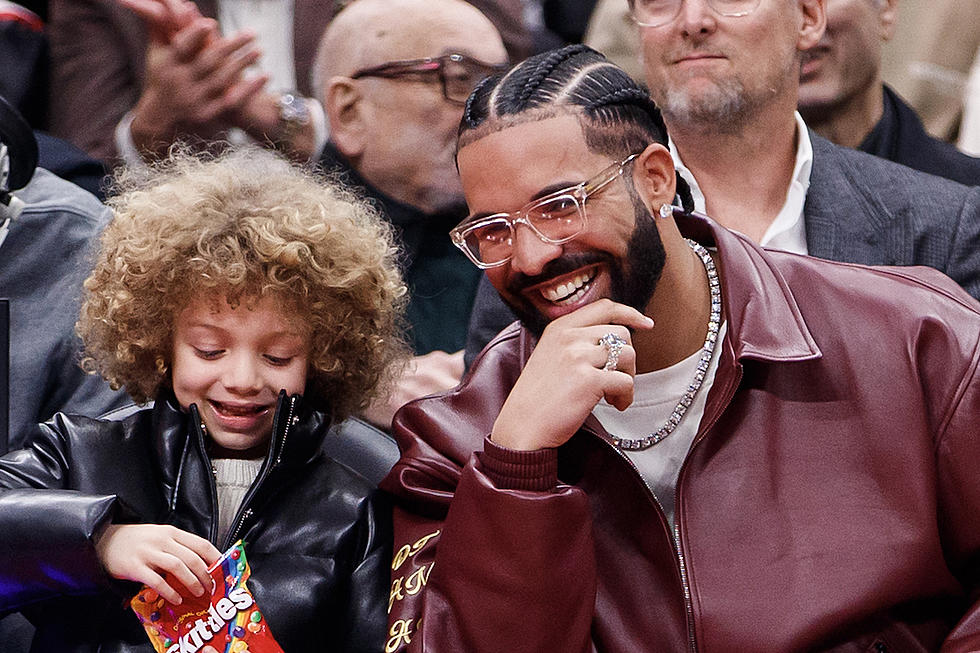 Drake Unveils For All the Dogs Album Cover Drawn by His Son Adonis
Cole Burston/Getty Images
Drake's new album now has a face to go with the anticipation as the rapper just revealed the cover art, which was done by his son Adonis.
Drake Unveils For All the Dogs Album Cover
On Monday (Aug. 21), Drake provided more evidence that his highly anticipated new album For All the Dogs is loading by sharing the album art for the new LP on Instagram. The cover for Drizzy's new album, which can be viewed below, features a hand-drawn image of a dog done by the rap star's son Adonis. The rudimentary drawing shows a white dog with bright red eyes on a black background.
Drake captioned the image, "FOR ALL THE DOGS Cover by Adonis."
For All the Dogs Coming Soon
Drake has been teasing his eighth album For All the Dogs since June. Since his It's All a Blur Tour started in July, Drizzy has been revealing more details about the new project, which will feature Nicki Minaj, Bad Bunny and more. As for a release date, Drake is still keeping fans guessing. Back on July 26, during an It's All a Blur Tour stop in New York City, he told fans it would be coming in a few weeks.
"I have a album dropping for you in, like, two weeks or some s**t," Drake said. "But until then, just know, you're always with me and I'm always thinking of you. Everything I do is for you. Every time I step in that booth, I hope I make you proud."
See Drake's new album cover below.
See Drake's Son Adonis' Handywork on the For All the Dogs Album Cover
Every Drake Project Ranked
XXL ranks all of Drake's albums and mixtapes.