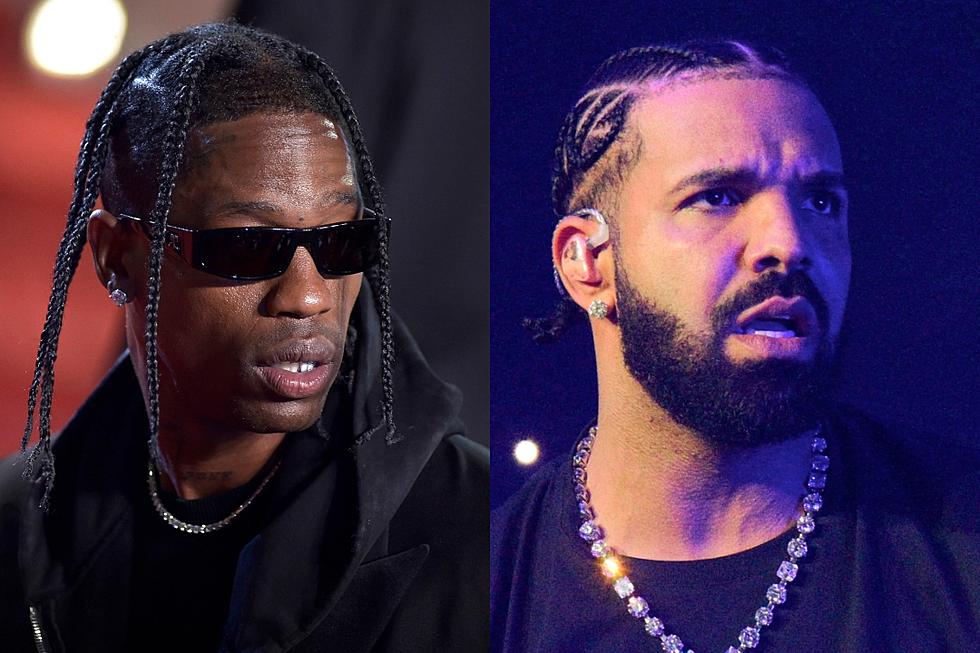 Travis Scott Surpasses Drake as Rapper With Most Monthly Listeners on Spotify
Mondadori Portfolio/Prince Williams/Getty Images (2)
Travis Scott has swooped past Drake and now sits atop the list of rappers who have the most monthly Spotify listeners.
Travis Scott Surpasses Drake for Monthly Spotify Listeners
Travis Scott's new Utopia album is the top album in the U.S. Interest generated by La Flame's first album in five years has boosted his monthly Spotify listenership. On Friday (Aug. 18), he pushed past Drizzy as the hip-hop artist with the most monthly Spotify listeners. As of press time, Travis Scott has 74,948,916 monthly Spotify listeners, topping Drake's 74,740,788.
While Travis Scott is now the top rap artist on Spotify, monthly listeners wise, he still sits behind The Weeknd, Taylor Swift, Bad Bunny, Ed Sheeran and Dua Lipa, in that order. The Weeknd became the first artist to surpass 100 million monthly Spotify listeners back in March.
Travis Scott's Utopia Album
Travis Scott's Utopia album had the biggest debut for a rap album in 2023, moving nearly 500,000 equivalent album units in its first week. All the tracks on the LP debuted on the Billboard Hot 100 chart. The album has spent two weeks atop the chart, marking the first rap album to do so this year. Travis Scott recently announced he will be embarking on a tour in support of the project, which will kick off in September.
Here Are 20 Signs You're a Travis Scott Fan
La Flame's fan base is ready to rage at a moment's notice.