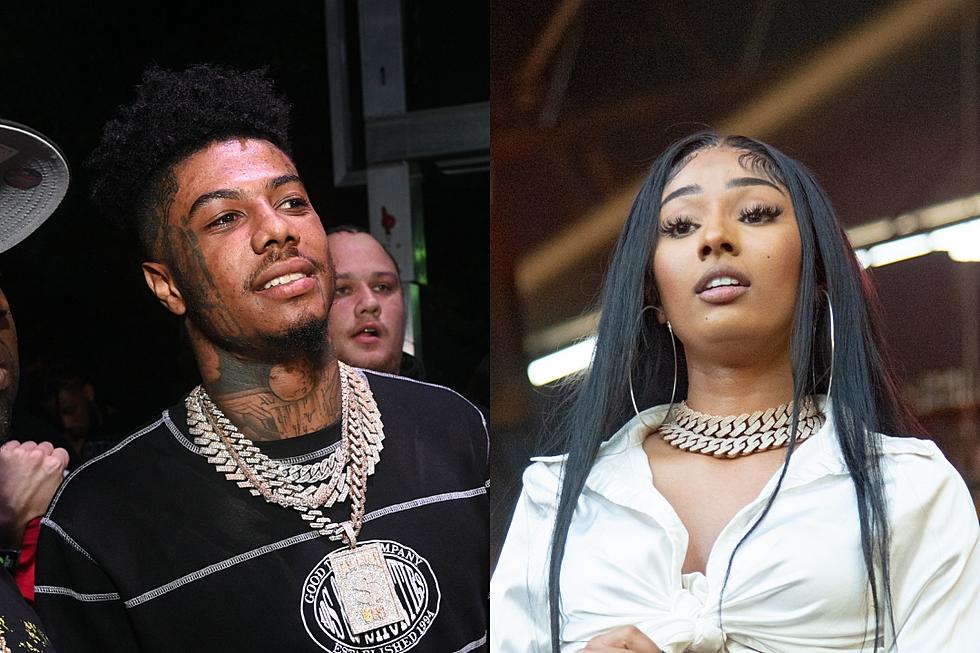 Blueface Challenges Rubi Rose's Dating Views, Says 'She Never Read a Bible'
Prince Williams/ Joseph Okpako/Getty Images (2)
Blueface is bucking back at Rubi Rose's assertion that men should pursue women and is citing the Holy Bible as his source.
On May 13, Rubi Rose shared some of her relationship views on social media. In one post she wrote, "I feel like the man is supposed to pursue the woman… ion text/call guys first ever. Unless it's my man and we locked in. Am I childish or that's how it's supposed to be?"
Blueface caught wind of a Twitter blog post about Rubi's theory on courtship and responded by saying she is sadly mistaken.
"That's because she never seen a Bible lord bless her heart," the "Thotiana" rapper posted.
"The Bible says men should never chase women," he added in a follow-up post. Blueface did not specify which Bible verse contains this commandment.
Blueface appears to fashion himself as a relationship advise expert or sorts. Last month, during an interview with RapTV, Blueface emphatically stated that all men cheat.
"Let me break it down for you. Every man you've ever been with has cheated on you," Blueface told the host. "Whether they are gonna tell you, whether you find out after, before whenever. They have stepped out of the relationship. Even the guy you with now. He's cheating on you. I guarantee it. It's just a manly thing. Men are hunters. We go hunt. We not gon' tell you everything we knocked down, everything we hunted. Be realistic."
"I don't think cheating and loyalty are in the same bracket," Blueface continued. "It's a moment of vulnerability. I think loyalty is more of, 'I'ma always make sure you straight.' Mentally, financially. I could be with a b***h right now. If I make sure you straight, I consider that loyalty."
Blueface's own relationship has been the antithesis of a sound relationship model. Most recently, he claimed his future child's mother Chrisean Rock tried to set his house on fire.
See the Definitive List of Bizarre Tweets From Rappers