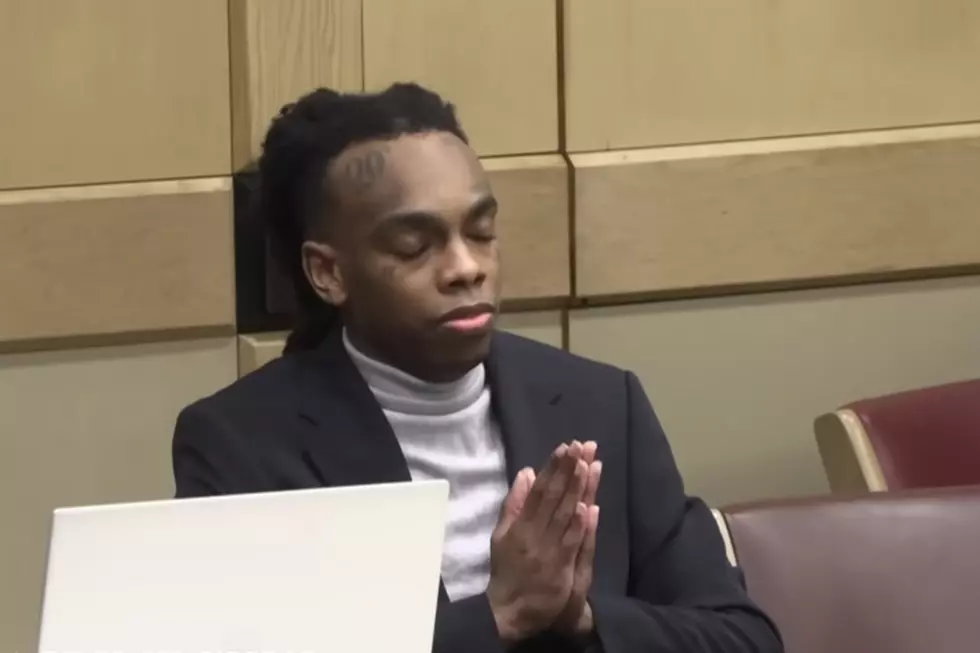 YNW Melly Denied Motion for Mistrial in Double-Murder Case
Law&Crime Network/ YouTube
YNW Melly has been denied a move for mistrial in the Florida rapper's double-murder case.
YNW Melly Denied Move for Mistrial
On Tuesday (June 20), the fifth day of YNW Melly's double-murder trial began in Broward County Court in Florida. Following a delay due to a hospitalized juror, the trial commenced this morning and Judge John Murphy III issued his ruling on Melly's attorney's motion for a mistrial last Thursday. After looking into the transcripts, Judge Murphy decided to deny Melly's team's motion for a mistrial, according to Law & Crime News.
Why Was Mistrial Requested by YNW Melly's Attorneys?
On June 15, the fourth day of trial, YNW Melly's attorney David A. Howard asked Judge Murphy to rule in favor of a mistrial following the testimony of Felicia Holmes, the mother of YNW Melly's former girlfriend Mariah Hamilton. Holmes took the stand as a witness for the prosecution. However, she was deemed a "hostile witness" by Judge Murphy after expressing disdain for the State and claiming they ruined her life by forcing her to testify.
Prosecutors believe Holmes has knowledge that YNW Melly shot and killed YNW Juvy and YNW Sakchaser and may have been bribed into keeping quiet. The jury saw an Instagram message where Holmes talks about unkept promises made to her by Melly's team and hints at cooperating with police in the case.
"Wait until this trial," the message ends. "I'm not holding anything back. I'm doing what I should have done in the beginning. They can call me Mrs. Snitch B***h."
After Holmes' testimony, YNW Melly's attorney David A. Howard requested a mistrial, calling the day's hearing a "prejudicial fiasco." YNW Melly's defense accused the prosecution of not adhering to a court ruling and having Holmes to read out-of-court statements. Judge Murphy considered the motion over the weekend and denied it in court today.
What's Next for YNW Melly?
YNW Melly's double-murder trial continues. Melly is facing two first-degree murder charges for allegedly shooting and killing his friends YNW Juvy and YNW Sakchaser back on Oct. 26, 2018. The trial will continue for the next few weeks. If found guilty, Melly could be sentenced to death.
Watch Live Coverage of the YNW Melly Double-Murder Trial Below
See 44 of the Longest Prison Bids in Hip-Hop History
C-Murder, Max B, B.G. and more.