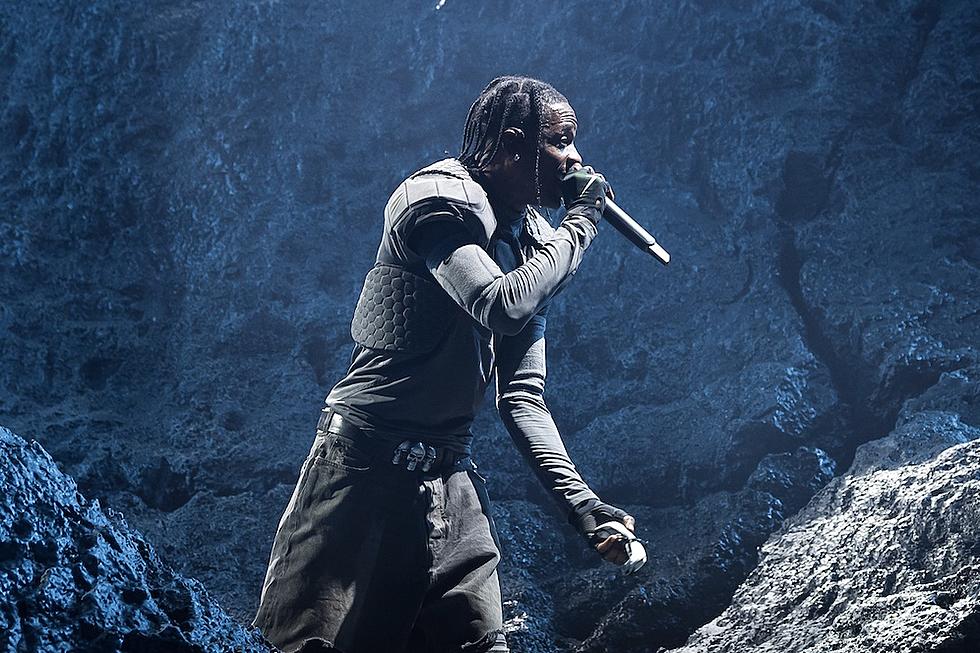 Travis Scott Confirms Utopia Album Release Date and New Movie to Go With It
Jason Koerner/Getty Images
Travis Scott's album Utopia is coming sooner than you think.
Travis Scott Confirms Utopia Album Release Date and New Movie to Go With It
On Saturday (July 22), during his headlining set at the 2023 Rolling Loud Miami festival, Travis Scott announced the release date of his highly anticipated album Utopia. In a video posted on journalist Tony Centeno's Instagram page, the Houston rapper-producer ended his set with confirmation that his new album Utopia will drop on Friday (July 28). Not only that, there's an accompanying movie titled Circus Maximus that will arrive in theaters on the same day. LaFlame also premiered the trailer for the film at Rolling Loud Miami, which can be seen at the bottom of this post.
Travis Scott Is Set to Perform at the Pyramids
To promote his upcoming project, Travis is set to perform at the Pyramids of Giza in Cairo, Egypt as part of a livestream event on July 28. VIP tickets for the event were going for $210 U.S. dollars, with premium seats selling for $130. The event is completely sold out. There were some reports that the concert was canceled, but that is completely false. Travis is ready to rock at the Pyramids.
Fans who cannot see Travis at the Pyramids can cop the Utopia merch via his official website, travisscott.com. Buyers can choose from four different merchandise packages, each of which includes a physical copy of Utopia as well as a long-sleeve T-shirt, a crewneck, a baseball cap or a hoodie. There are also 10 different T-shirts available to purchase with a CD.
Watch Travis Scott's Circus Maximus Movie Trailer Below
Peep the Utopia merch below.
See Travis Scott's Utopia Merch