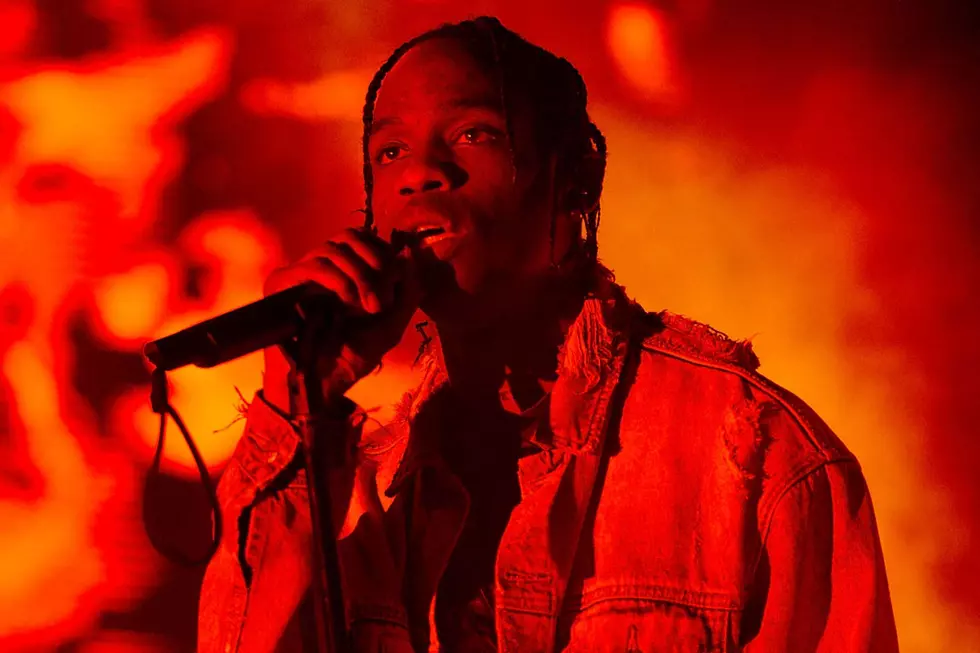 Travis Scott's Most Essential Songs You Need to Hear
Scott Dudelson, Getty Images
Every era in rap has a select set of vanguards that help dictate and define the sound of the genre while rewriting the rule book, one hit record or critically acclaimed album at a time. For this generation of listeners and onlookers, Travis Scott is a bona fide superstar. Beyond the mega hits and anthems, the Houston-bred rapper has a cultural influence that transcends contemporary music.
Since his debut nearly a decade ago, Travis Scott has amassed a formidable catalog filled with something for everyone, from brooding solo cuts to high-profile collaborations, tapping into various styles and genres in between. Scott's latest track "K-Pop" featuring Bad Bunny and The Weeknd is the lead single on his new album, Utopia. Prior to that collaboration, the Houston native teamed up with artists like Pharrell on "Down in Atlanta" and Baby Keem on "Durag Activity." "Escape Plan" and Mafia" also became certified fan favorites in recent years, too.
With three critically acclaimed solo studio albums under his belt and his highly anticipated fourth LP, Utopia, out now, it's a safe bet the artist known as Cactus Jack isn't anywhere near finished placing his imprint on the game. As he continues to drop more new music, here's a look at the essential songs in Travis Scott's catalog. The list only includes songs he's released as a solo artist or jointly with another. Check them out below.
"90210"

Travis Scott featuring Kacy Hill

"3500"

Travis Scott featuring Future and 2 Chainz

"Maria I'm Drunk"

Travis Scott featuring Justin Bieber and Young Thug

"Through the Late Night"

Travis Scott featuring Kid Cudi

"Goosebumps"

Travis Scott featuring Kendrick Lamar

"Pick Up the Phone"

Travis Scott with Young Thug featuring Quavo

"Butterfly Effect"

Travis Scott

"Sicko Mode"

Travis Scott featuring Drake

"Highest in the Room"

Travis Scott

"Mamacita"

Travis Scott featuring Rich Homie Quan and Young Thug

"Quintana"

Travis Scott featuring Wale

"Upper Echelon"

Travis Scott featuring T.I. and 2 Chainz

"Watch"

Travis Scott featuring Lil Uzi Vert and Kanye West

"The Scotts"

Travis Scott and Kid Cudi

"Out West"

Jackboys and Travis Scott featuring Young Thug

"Drugs You Should Try It"

Travis Scott

"Blocka La Flame"

Travis Scott

"Hell of a Night"

Travis Scott

"Stop Trying to Be God"

Travis Scott

"Don't Play"

Travis Scott featuring Big Sean and The 1975

"Oh My / Dis Side"

Travis Scott

"Down in Atlanta"

Pharrell and Travis Scott

"Durag Activity"

Baby Keem and Travis Scott

"Escape Plan"

Travis Scott

"Modern Jam"

Travis Scott featuring Teezo Touchdown

"Meltdown"

Travis Scott featuring Drake