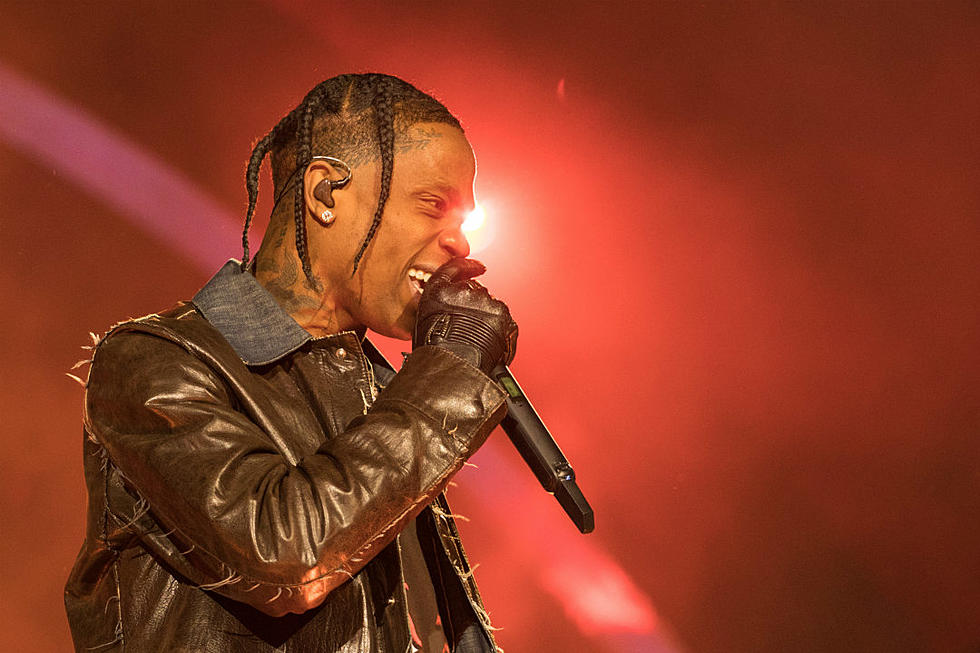 Here Are All Travis Scott's Utopia Album Covers
Rick Kern/Getty Images
Travis Scott has revealed all the covers for his new Utopia album.
Travis Scott Unveils Multiple Utopia Album Covers
Travis Scott's long-awaited Utopia album is only two days away. The new LP will have a total of five cover arts. Over the past few days, the Texas rhymer has been rolling out the diverse album covers. Travis revealed the first of five album covers on Tuesday (July 25). It features a young man who looks like a zombie sitting in a car holding a fistful of foreign currency.
"THE JOURNEY THRU THE ALBUM TOOK ME ALL OVER THE WORLD AND CANT WAIT TO FINALLY DROP THE ALBUM THE MAIN COVER WILL DROP THURS UNTIL THEN A COVER EVERYDAY LOVE U SEE U IN UTOPIA," the Astroworld rapper captioned the initial cover.
He has since followed up with more covers. The second cover shows a multi-color abstract art painting overlayed on top of a picture of multiple shirtless men. The third cover shows an upside-down black-and-white image of Travis Scott smiling. All the covers can be seen below.
Travis Scott's Utopia Album
Travis Scott's Utopia album is set to drop on July 28. As part of the album release, he will be performing a concert at the Pyramids of Giza in Egypt on the same day. Last week, Travis released the single "K-Pop" featuring Bad Bunny and The Weeknd.
Check out all the Utopia album covers Travis Scott has revealed below.
See Every Travis Scott Utopia Album Cover