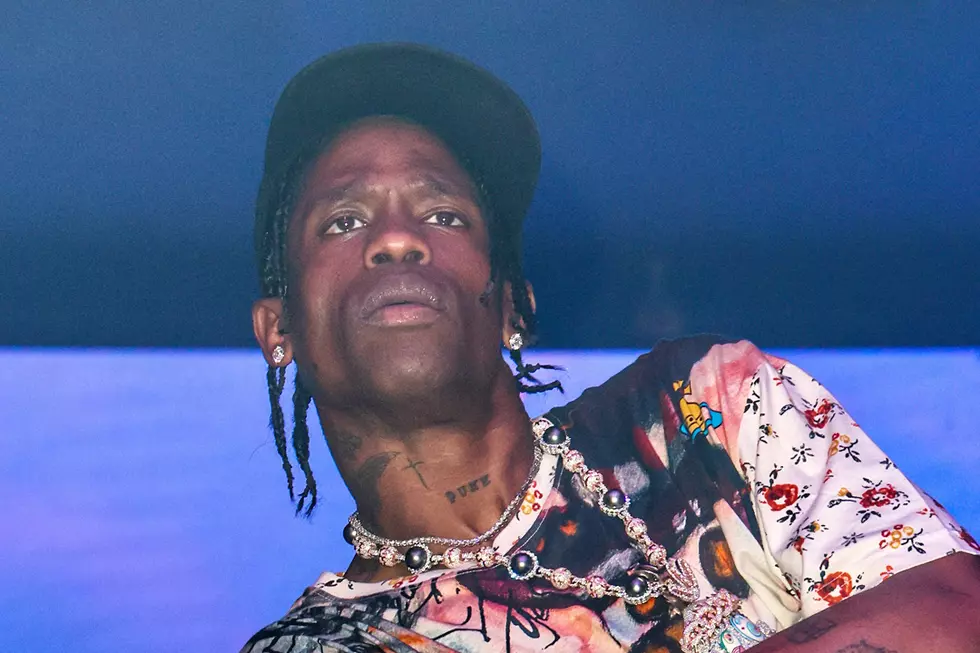 Travis Scott's Egyptian Pyramid Concert Shut Down by the Country's Musicians Union – Report
Alexander Tamargo/Getty Images for E11EVEN
UPDATE (July 26): Travis Scott's Utopia Concert at the Egypt Pyramids Is Definitely Not Happening
UPDATE (July 19):
Live Nation is refuting claims that Travis Scott's upcoming concert in Egypt has been canceled.
"There have been no changes to Travis Scott's show in Egypt; any reports to the contrary are false. We can't wait to celebrate Utopia with you in Egypt!" Live Nation said in a statement shared with Rolling Stone on Tuesday (July 18).
ORIGINAL STORY (July 18): 
Travis Scott's highly anticipated concert at the Pyramids of Giza later this month has reportedly been canceled.
Travis Scott's Pyramids of Giza Show Canceled
On Tuesday (July 18), news broke that officials in Egypt decided to nix Travis Scott's upcoming show. The decision was reportedly made by Egypt's Musicians' Syndicate who is the governing body for issuing concert licenses in the country.
In a statement released to Esquire, MS official spokesman Dr. Mohamed Abdullah spelled out the reasons for shutting down the show.
"Regarding the concert scheduled to be held on 28th July at the Pyramids area in Giza by American rapper Travis Scott, the Musicians' Syndicate, as the entity responsible for issuing licenses for music and singing concerts in Egypt, in coordination with the Egyptian Ministry of Culture represented by the Censorship Authority for Artistic Works and the Ministry of Labor, emphasizes the necessity of considering security aspects and obtaining approvals from the relevant authorities as a top priority when organizing concerts," the statement reads. "This is to ensure the safety and protection of the audience."
The statement continues: "While the Musicians' Syndicate has welcomed various art forms and concerts in recent months, it has set conditions and regulations to safeguard the customs and traditions inherited by the Egyptian people.
"As the Musicians' Syndicate is part of the fabric of our beloved country, it works towards its stability and security and rejects any tampering with the societal values, customs, and traditions of Egypt and the Arab world. After examining social media opinions and feedback, as well as the news circulating on search engines and social media platforms, which included authenticated images and information about peculiar rituals performed by the star during his performance, contradicting our authentic societal values and traditions, the Syndicate's president and board of directors have decided to cancel the license issued for hosting this type of concert, which goes against the cultural identity of the Egyptian people."
XXL has reached out to Travis Scott's team for comment.
Travis Scott Announces Pyramids of Giza Show
The show's cancelation comes just over a week after Travis Scott announced the huge concert.
"UTOPIA LIVE AT THE PYRAMIDS CANT WAITTTT TO SEE YA," Travis Scott captioned a post about the show on Instagram.
The tickets for the event sold out in less than 24 hours. Travis Scott also announced a new merch line in conjunction with the show.
Here Are 20 Signs You're a Travis Scott Fan
La Flame's fan base is ready to rage at a moment's notice.