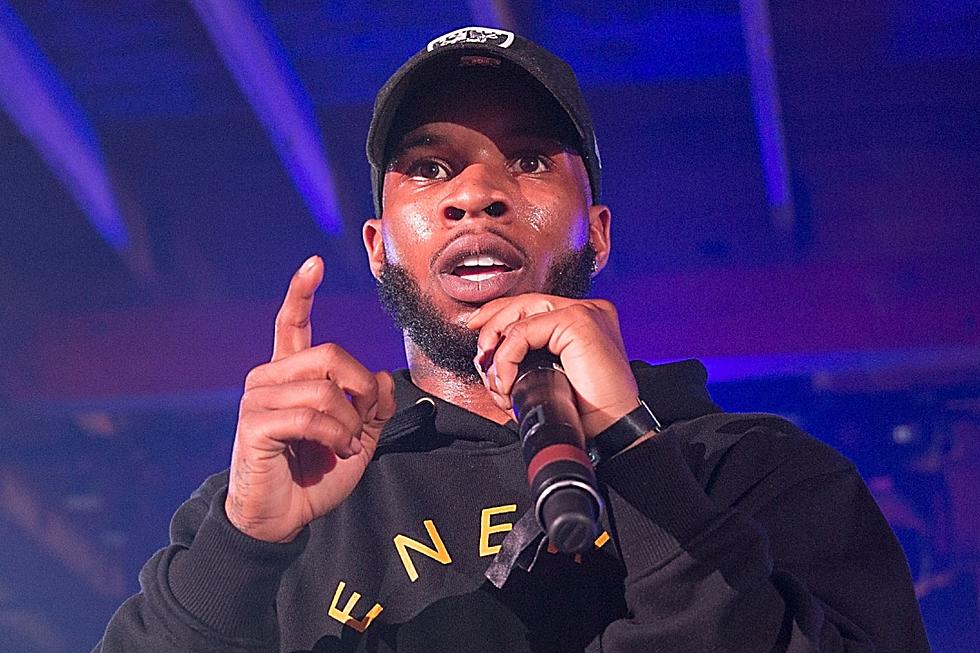 New Tory Lanez Mugshot Goes Viral for Comments About His Hair
Rick Kern/Getty Images
A new Tory Lanez mugshot has surfaced and gone viral due to comments about the rap-crooner's hair.
New Tory Lanez Mugshot Surfaces
On Wednesday (Sept. 20), TMZ obtained Tory Lanez's latest booking photo, which came as a result of him being transferred to North Kern State Prison in Delano, Calif., where he will serve out his 10-year sentence for shooting Megan Thee Stallion. In the mugshot, which can be seen below, Tory, who had been wearing a very low cut before his incarceration, has grown his hair out a bit. The unkempt cut is accented with a mustache and scraggly beard.
People on Social Media React to New Tory Lanez Mugshot
Tory Lanez has become a trending topic on X, formerly known as Twitter, due to the photo, with people commenting on his new look, specifically his hair.
"His hair look like mine underneath my wig," one X user commented.
"They got homie with a dry perm," another person joked.
"Bro got nappy Mexican hair," someone else opined.
Tory Lanez Serving 10 Years for Megan Thee Stallion Shooting
After his bail motion was denied last week, Tory Lanez has been sent to state prison in California where he is serving out his sentence. The Canada native has refused to accept responsibility for the 2020 shooting and has released a statement claiming he is innocent. He is also selling "Free Tory Lanez" merch.
Peep Tory Lanez's new mugshot and reactions below.
Tory Lanez's New Mugshot
See Why These 25 Rappers Are in Jail or Prison Right Now