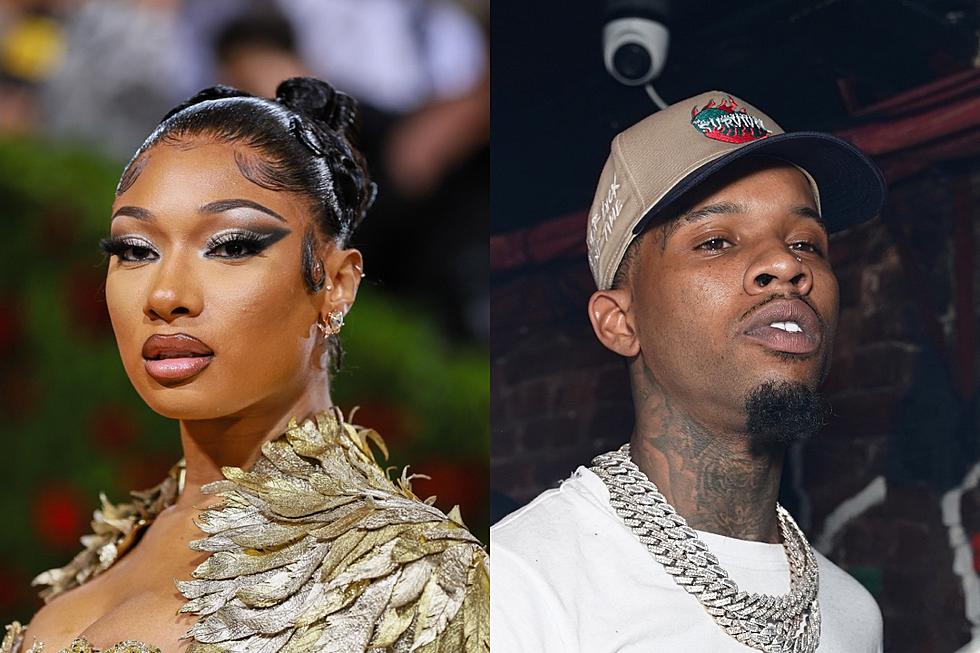 Megan Thee Stallion Delivers Strong Message to Her Haters After Tory Lanez Sentencing
Theo Wargo/Johnny Nunez/Getty Images (2)
Megan Thee Stallion has a strong message for her haters in the wake of Tory Lanez being sentenced to 10 years in prison for shooting her last week.
Megan Thee Stallion Delivers Message to Haters
On Sunday (Aug. 13), Megan Thee Stallion performed at the Outside Lands Music Festival at Golden Gate Park in San Francisco. During a break in the action, the Traumazine rapper addressed her detractors.
"Being a hot girl in general is just not f**kin' easy," Megan Thee Stallion told the crowd. "I really appreciate y'all. So, today, I just wanna say, f**k all my haters. None of that s**t you was doing or saying broke me. None of that s**t y'all was doing or saying to the hotties broke them. I want all the hotties to put they muthaf**kin' middle finger up, right now."
Tory Lanez Refuses to Take Responsibility for Megan Thee Stallion Shooting
On Aug. 10, two days after his sentencing, Tory Lanez released a statement where he refused to take accountability for Megan's shooting.
"I have never let a hard time intimidate me I never never let no jail time eliminate me," the statement begins. "Regardless of how they try to spin my words, I have always maintained my innocence and I always will."
He continued: "This week in court I took responsibility for all the verbal and intimate moments I shared with the parties involved...That's it. In no way shape or form was I apologizing for the charges I'm being wrongfully accused of. I remain on the stance that I refuse to apologize for something that I did not do."
See video of Megan Thee Stallion's performance at the Outside Lands Music Festival below.
Watch Megan Thee Stallion Address Her Haters During a Recent Performance
See Wild Rap Beefs That'll Probably Never Be Resolved
Pusha-T and Drake, YG and 6ix9ine, and more.