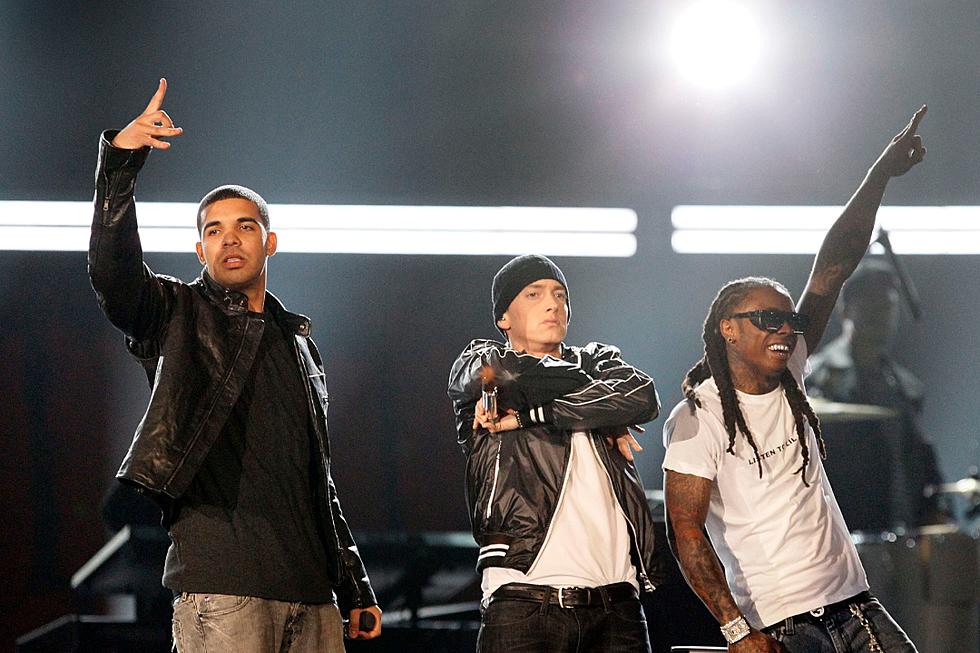 Lil Wayne Admits He Was Scared to Collab With Eminem for the First Time on Drake's 'Forever'
Robert Gauthier/Los Angeles Times via Getty Images
Lil Wayne recently admitted he was scared to hop on the same track with Eminem when they collabed on Drake's 2009 single "Forever."
Lil Wayne Admits He Was Frightened to Hop on Song With Eminem
Lil Wayne was recently a part of The New York Times' piece covering the 50 years of hip-hop. During the interview, Tune touched on the topic of appearing on his first track with Eminem, Drake's 2009 single "Forever."
"I was scared, actually, when I called Eminem for a song," Wayne told NYT. "That is a monster. He must have the same thing I have with words," Lil Wayne continued. "Like, we can't get them out of our heads. Every meaning, every aspect of them. Things that rhyme, we hear it. I already know the gift and the curse that he has. And I love to hear the way he puts it together."
What Other Songs Have Lil Wayne and Eminem Appeared on Together?
That wouldn't be the last time Lil Wayne and Eminem linked up on wax. In 2010, they collabed on "Drop the World" on Wayne's Rebirth. Wayne returned the favor on "No Love" from Em's Recovery album.
See the video for Drake's 2009 single "Forever" with Lil Wayne and Eminem below.
Watch Drake's "Forever" Video Featuring Lil Wayne and Eminem Below
See 50 Facts About Eminem