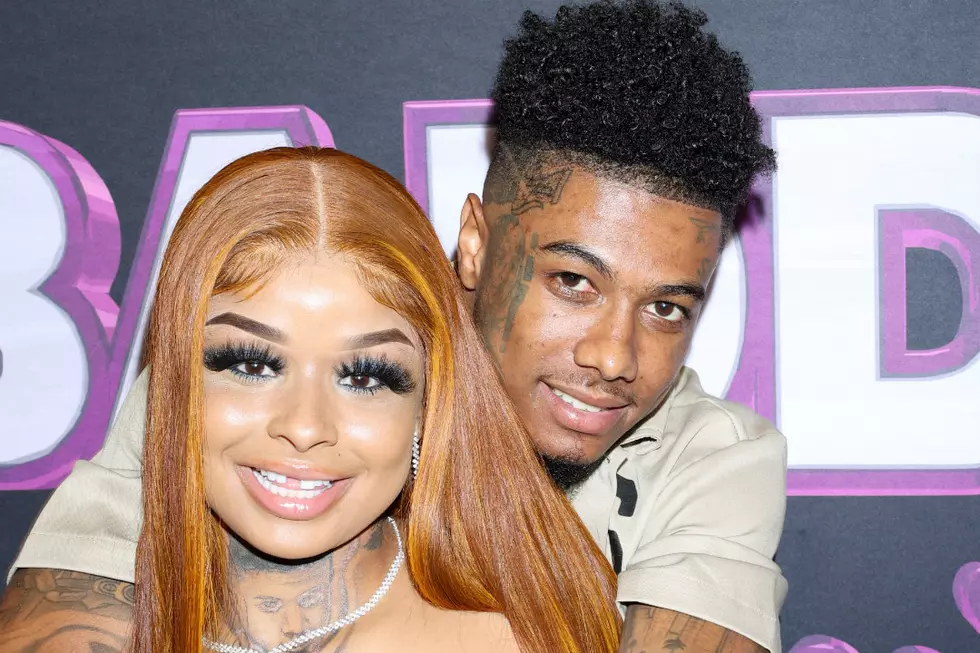 Chrisean Rock Finally Does Laundry After Blueface Criticizes Her for Not Doing It
Arnold Turner/Getty Images
Chrisean Rock has finally done the laundry after Blueface criticized her for not doing it.
On Friday (March 17), Chrisean Rock jumped on Instagram Live to share with viewers that she was almost done with the piles and piles of dirty laundry that needed to be washed. In the clip, the reality TV star points her camera phone to the washer and dryer to show proof that she's getting her household chores done.
"Yo, this laundry is almost fucking done, really," she said. "I gotta wait til take this out, it's almost done. I'm drying hella clothes."
In another clip, Rock said that she's getting her laundry done. However, she's a bit frustrated that while she's out working and making money, she's being hassled by Blueface to wash clothes.
"I'm doing what you're f**king asking me to do, this f**king laundry. I got this f**king laundry started," she said. "He get what he wants though, clean laundry and I rolled him blunt."
"So make it make sense, hun? I'm out of town. We beefin' while I'm out of town," she continued. "He asked me, 'What I'm doing?' and I'm like, 'Why are you pretending?'
Rock then told her viewers on IG Live, "If I show you these messages, y'all really be laughing. Don't let that boy fool you."
Rock insisted to her viewers that she was planning to do the laundry eventually but was out of town on work-related business.
"But I was going to do the laundry, regardless. I just don't think about it when I get home," she stated. "I don't do laundry unless—like what the f**k?—I'm not about doing s**t around here. I'm about to travel around the world and make this n***a some money and keep it pushin'."
This comes after Blueface posted on his Instagram Story last Wednesday (March 15) a video of his home's laundry room filled with dirty clothes that needed to be washed. The California rapper claimed that Rock hadn't washed clothes in months.
On Saturday, Blueface hopped on his Twitter account and posted a chauvinistic tweet.
"Idk about y'all but my bitch gone wash my draws [soap emoji]," he tweeted.
Undoubtedly, Chrisean and Blueface are in a very toxic relationship. A lot of their fans are hoping Chrisean gets away from Blue and redirects her energy to her own well-being and the unborn child.
Watch Chrisean Rock Finally Wash the Dirty Laundry Below
See 50 Lyrics Rappers Got Wrong