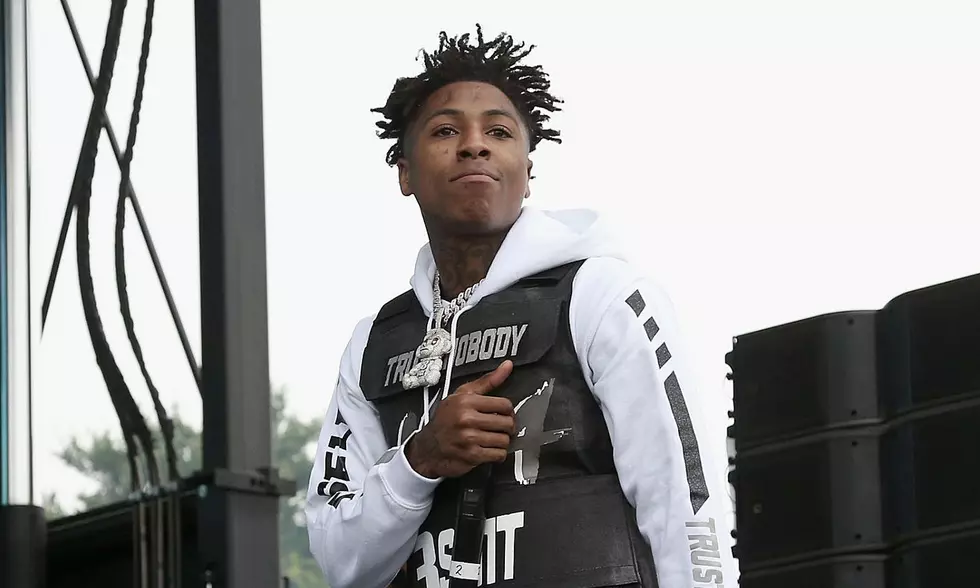 An Odd Message About YoungBoy Never Broke Again's Alleged Xanax Use Appears on His Cat's Instagram Page
Gary Miller, Getty Images
An odd message about YoungBoy Never Broke Again's alleged Xanax use appeared on his cat's Instagram page this week.
What Did the Message About Youngboy Never Broke Again Say?
On Monday (July 24), a picture of NBA YoungBoy and his cat, Neon, wearing matching outfits was posted on his pet cat's Instagram page, which can be seen below. Although the flick seemed ordinary for any pet owner who loves their four-legged animal, the caption underneath it drew concern. According to the peculiar message made from Neon's point-of-view, NBA YoungBoy has been allegedly taking an excessive amount of Xanax. In the caption, Neon also reports that NBA YoungBoy isn't doing well mentally or physically. From the cat's perspective, Top has spent a lump sum of cash to keep the people in his company happy. However, they ignore the signs of NBA Youngboy's declining health.
"It's me neon," the caption reads. "I been seeing a lot my dad so unhealthy it's scary. Even his mental, he blows his money making people smile who don't care to see the signs that's literally in they face. 20xanxz a day please #help."
Whoever posed as NBA YoungBoy's cat added that Neon is waiting for some exclusive items before bringing the attention back on the rapper.
"Ps. My bowl Celine and my first birkin," the caption continued. "Bag otw …. But really matters him."
Fans React To YoungBoy Never Broke Again's Alleged Xanax Use
NBA Youngboy enthusiasts shared their opinions about the rapper reportedly popping pills. Some Instagram users focused more on the cat writing the caption while others said they were really concerned about what they had read.
"I didn't know a cat knew how to use instagram [three laughing emojis]," one user typed.
Another user wrote: "In the one song he said 5 a day now it's 20 Im scared."
Later that day, Neon stepped into the comment section to silence the troll and claimed that YoungBoy Never Broke Again supposedly peed out blood for two days straight.
XXL has reached out to YoungBoy Never Broke Again's team form comment.
See what was posted on YoungBoy Never Broke Again cat's Instagram page below.
See the Cryptic Message From NBA YoungBoy Cat's IG Below
See How Fans React to YoungBoy Never Broke Again's Alleged Xanax Use