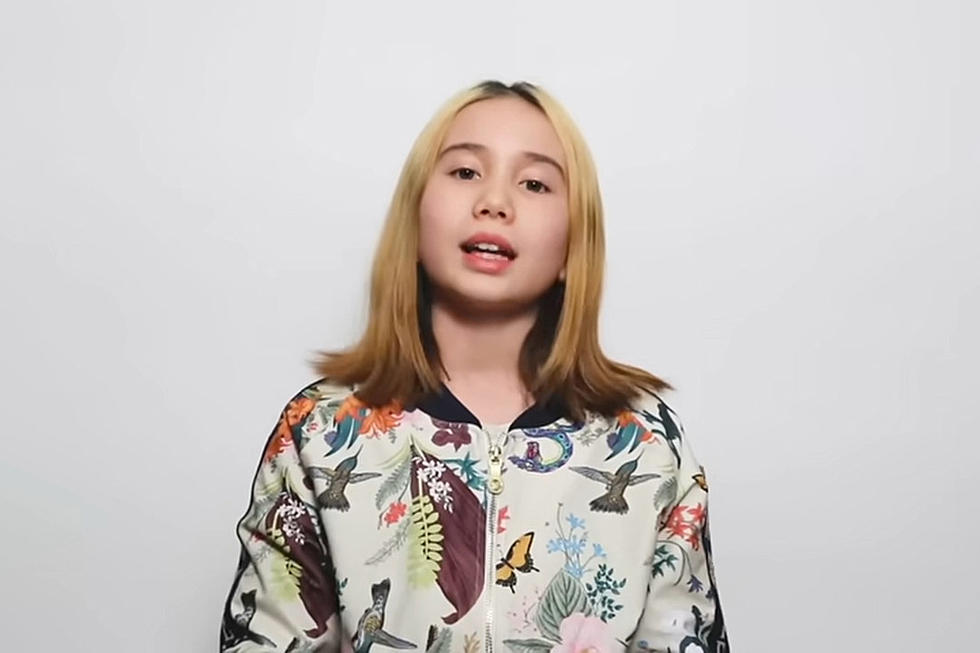 Lil Tay Not Dead, Claims Announcement of Death Was Job of Hackers
LIL TAY/YouTube
Viral teen rapper Lil Tay is not dead. The 14-year-old artist is alive, and has claimed in a statement that the announcement of her death was the job of hackers.
Lil Tay Is Still Alive
On Thursday (Aug. 10), TMZ reported that Lil Tay is very much still alive. According to a statement made by the teen entertainer to the popular tabloid site, a group of hackers hopped on her Instagram page on Wednesday (Aug. 9) and posted the since-deleted claim about Lil Tay and her brother passing away, which can be seen below. The young rhymer explained how the disinformation affected her and her family.
"I want to make it clear that my brother and I are safe and alive, but I'm completely heartbroken and struggling to even find the right words to say," Lil Tay told TMZ. "It's been a very traumatizing 24 hours. All day yesterday, I was bombarded with endless heartbreaking and tearful phone calls from loved ones, all while trying to sort out this mess."
She continued, "My Instagram account was compromised by a 3rd party and used to spread jarring misinformation and rumors regarding me, to the point that even my name was wrong. My legal name is Tay Tian, not 'Claire Hope.'"
Lil Tay's Father Couldn't Deny or Confirm Her Death
More questions about Lil Tay and her brother's death popped up after Insider contacted Lil Tay's father, Chris Hope, on Aug. 9 via email. Hope reportedly declined to comment on the Instagram post made about his children's passing and could not confirm or deny the news.
Take a look at Lil Tay's statement below.
See Lil Tay's Claim That the Announcement of Her Death Was Made by Hackers
See the Announcement About Lil Tay's Alleged Death
See Hip-Hop Artists We Lost in 2022
Rest in power to these beloved artists.