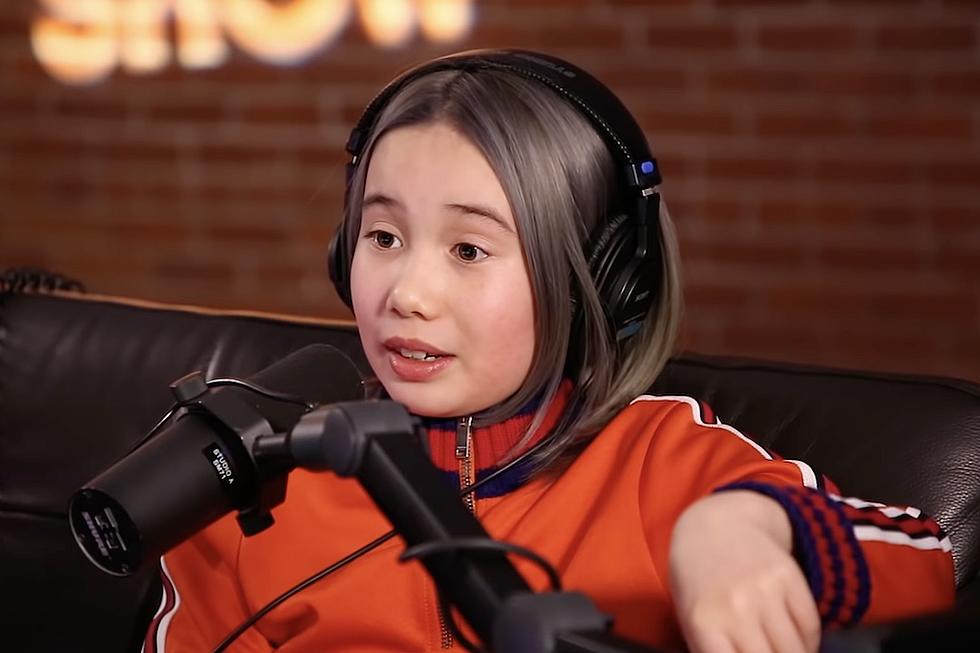 What's Next for Lil Tay's Future Revealed in New Statement
Zach Sang Show/YouTube
What's next for Lil Tay's future? It may have been revealed in a new statement.
Attorneys for Lil Tay's Mother Issue Statement Following Death Hoax
On Friday (Aug. 18), attorney Fraser MacLean of Vancouver (Canada)-based law firm MacLean Law posted a statement on Lil Tay's Instagram page on behalf of her mother, Angela Tian, after the rapper's death hoax last week. It reads in part: "We have been asked to clarify media confusion as to the current state of the family law proceedings, including custody, child parenting and child support."
"Given privacy concerns related to the children, we provide a brief status update on the results in the British Columbia Supreme Court," the statement continues. "MacLean Law successfully obtained orders for our client that have enabled her daughter to advance her career."
The statement further states that MacLean Law has successfully obtained primary custody for Angela Tian, and that Lil Tay's primary residence will be with Angela. Angela also has the right to relocate outside of Vancouver if she wishes. According to the statement, Tian has also been granted "sole day-to-day and final decision-making powers and responsibilities in the best interests of [Lil Tay]."
Lil Tay's father, Christopher Hope, has been ordered to pay monthly child support, as well as other expenses and back child support dating back to 2014. MacLean Law estimates that the backpay is around $275,000.
You can read the full statement below.
Lil Tay's Manager Doesn't Believe Hackers Posted Death Hoax
All this comes after the world was tricked in believing that Lil Tay and her brother, Jason Tian, were dead only to be revealed they are alive and well over 24 hours later. Lil Tay, born Tay Tian, eventually confirmed to TMZ that she and her brother are alive, and blamed the whole incident on hackers.
However, Lil Tay's former manager, Harry Tsang, doesn't buy the rapper's explanation that hackers were responsible for posting a hoax about Tay and her brother being dead.
"I think she's still alive, and I think it was fake," Harry Tsang told New York Post last Thursday (Aug. 10). "I don't believe anything that they say about the hacking," he further commented. "I'm glad that she's OK."
See Lil Tay's mom's statement through her attorneys below.
Read Lil Tay's Mother's Statement on Instagram
These Are the Most Popular Teen Rappers in the Game Right Now
BabySantana, SSGKobe, Iayze and more.