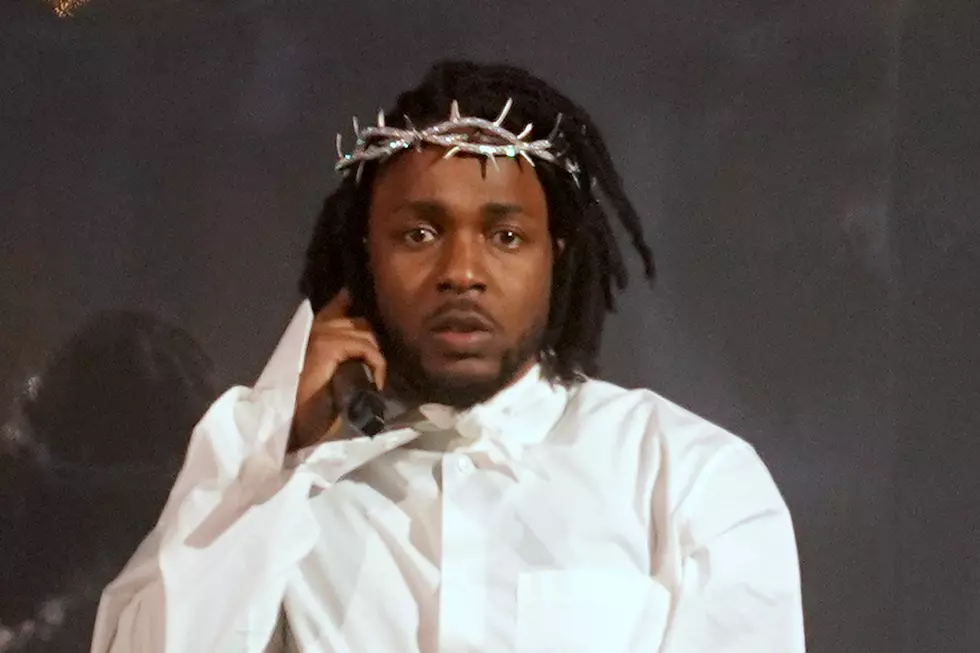 Kendrick Lamar Wins Performer of the Year for XXL Awards 2023
Yui Mok/PA Images/Getty Images
Kendrick Lamar has scored another big win with Performer of the Year for the XXL Awards 2023.
The hip-hop superstar aced out fellow nominees Doja Cat, Jack Harlow, Latto, Pusha T, Megan Thee Stallion and Tyler, The Creator in the category, which was announced today (Jan. 30). This is the Compton, Calif. rhymer's fourth XXL Awards honor. He grabbed Male Rapper of the Year, Lyricist of the Year and Album of the Year for his fantastic album, Mr. Morale & The Big Steppers.
Kendrick is being recognized for his stellar performance on his massive The Big Steppers Tour, which embarked on a North American run from July to November of 2022. Before K-Dot began his North American trek, he entertained millions of people with his electrifying performance at the 2022 Super Bowl Halftime Show featuring Dr. Dre, Snoop Dogg, Eminem, Mary J. Blige and 50 Cent.
Last year's winner was Doja Cat, who also nabbed the Female of the Year honor for XXL Awards 2022. The "Say So" rapper was recognized for her Planet Her album and the many performances she did.
Kendrick Lamar was was selected as the Performer of the Year by XXL's esteemed Awards Board, which consisted of 56 new movers and shakers this year. A portion of the recent inductees are featured on a special digital cover. Newcomers joining the board include Ken "Duro" Ifill, Lisa Wiggins, Luis Mota, Marleny Dominguez, Michelle McDevitt, Mike G, Mike Navarra, Peter Jideonwo, Randy Henderson, Robert Gibbs, Ron Stewart, Ashley Kalmanowitz, DJ Carisma, Wayne "Wayno" Clark, Colby "Colby Colb" Tyner, George "G-Money" Dickinson, Elliot Grainge, Jay Byrd and more. Plus, artists Method Man, Ghostface Killah, Future and Jadakiss.
The distinguished board chose from 11 categories for this year's awards including Artist of the Year, Lyricist of the Year, Producer of the Year, Best New Artist of the Year, Video of the Year, Female Rapper of the Year, Album of the Year, Male Rapper of the Year, Hip-Hop's Humanitarian of the Year and Song of the Year. The People's Champ Award was voted on by the public, who had the choice between 20 of some of top rappers in the game.
Congrats to Kendrick Lamar for winning Performer of the Year.
See All the Winners of the XXL Awards 2023