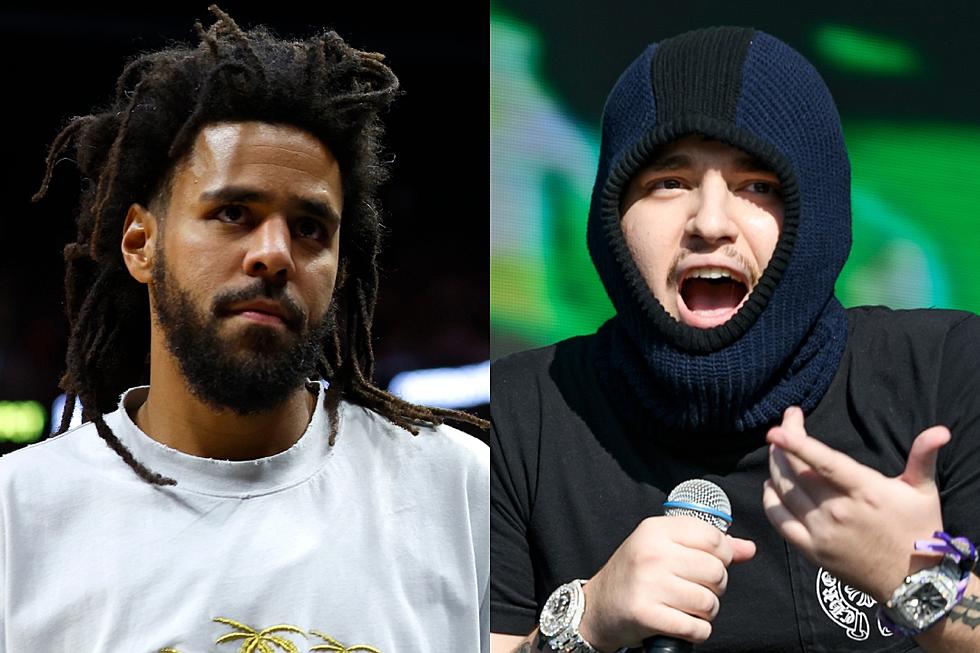 J. Cole and Yeat Compete for First No. 1 on Billboard Hot 100 Chart
Mike Ehrmann/Getty Images/Timothy Hiatt/Getty Images
J. Cole and Yeat are competing for their first No. 1 spot on the Billboard Hot 100, and it's all thanks to Drake.
J. Cole and Yeat Compete for Top Spot on Billboard Hot 100 Chart
Chart Data shared on X, formerly known as Twitter, on Thursday (Oct. 12) that both Cole and Yeat are neck and neck for the top spot. Both rappers' appeared on Drake's latest album, For All the Dogs, which dropped on Oct. 6, and both singles they're on separately are currently fighting for the top slot on the Billboard Hot 100 chart. The Dreamville leader appears on the 6 God's "First Person Shooter," while Yeat appears on "IDGAF."
Cole has come extremely close to snagging that No. 1 slot over the years. He made his highest-charting debut at No. 2 thanks to Lil Durk's "All My Life" on May 27, and prior to that hit No. 4 on Feb. 9, 2019, with "MIDDLE CHILD," off his Dreamville compilation project, Revenge of the Dreamers III.
J. Cole Addresses Any Beef With YoungBoy Never Broke Again on "First Person Shooter"
Cole and Drizzy's "First Person Shooter" also made headlines upon its release due to the North Carolina rapper addressing his rumored beef with YoungBoy Never Broke Again.
On the song, Cole name-drops NBA YoungBoy and tells his supporters that they shouldn't believe everything they see online. He seems to be referring to recent rumors he dissed YB on "The Secret Recipe," a Lil Yachty song that features Cole.
"I still wanna get me a song with YB, can't trust everything that you saw on IG," Cole raps on "First Person Shooter." "Just know if I diss you I make sure you know that I hit you like I'm on your caller I.D."
NBA YoungBoy previously dissed Drake and seemingly J. Cole on the track "F**k the Industry Pt. 2," off his Richest Opp album back on May 12. The Louisiana rapper appeared upset about not getting a feature from the Dreamville leader.
See Chart Data's tweet about J. Cole and Yeat below, and listen to "First Person Shooter" and "IDGAF."
See Chart Data's Tweet
Listen to Drake's "First Person Shooter" Featuring J. Cole
Listen to Drake's "IDGAF" Featuring Yeat
See 50 of the Most Clever Hip-Hop Lyrics