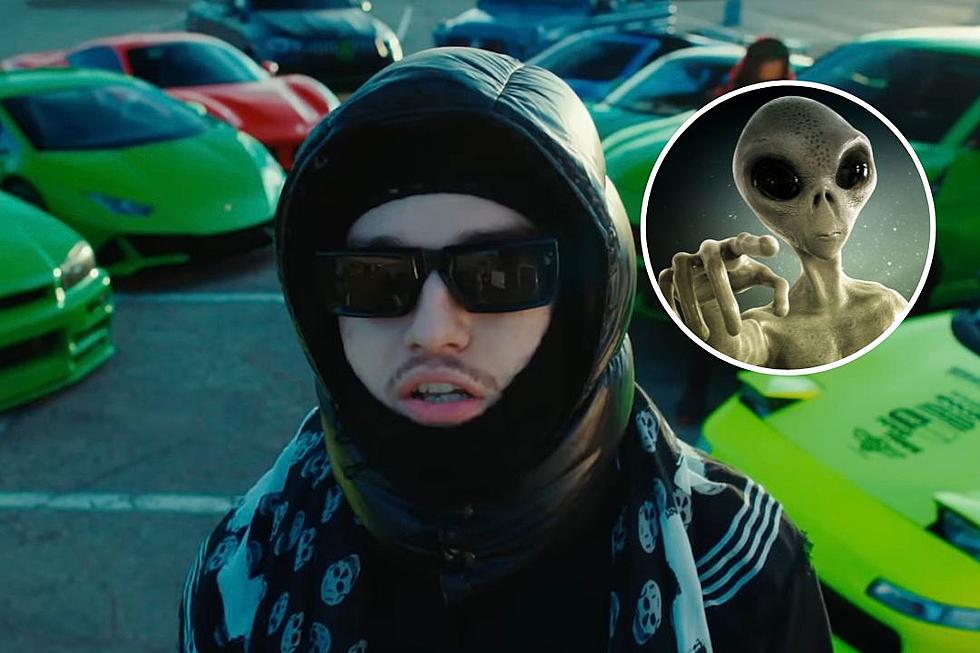 Yeat Claims He Met an Alien When He Was Younger and Was Given Instructions
Lyrical Lemonade/YouTube/cosmin4000/iStock/Getty Images Plus
Yeat claims that he met an alien when he was younger and it gave him instructions to follow.
Yeat Claims He Had an Alien Encounter During His Childhood
Recently, Yeat hopped on his Instagram Story to reveal a strange encounter that he had when he was a kid. Apparently, when he was younger, he met an extra-terrestrial and it gave him instructions to follow. In the post, he wrote, "When i was young i seen a alien n they told me what to do. Thats all I remember fr."
The AftërLyfe creator didn't elaborate if the alien told him to rap or not. Nevertheless, it must have been a very pivotal interaction for him to still remember it all these years.
Fans React to Yeat's Disclosing That He Talked to an Alien
Once Yeat's IG story hit social media, fans were quick to offer their jokes and opinions on the "Out thë Way" rapper's E.T. encounter during his childhood. Some people believe him while others were skeptical.
"If Yeat said he saw an alien, best believe he saw a mfing alien," tweeted one follower.
Hip-Hop By the Numbers jokingly wrote: "They told him to be the greatest rapper the world has ever seen...And he continues to fulfill that promise he made to the aliens and we salute him for it."
"What is he talking about?" questioned a third person.
Read More Fans' Reactions to Yeat Claiming He Met an Alien When He Was a Kid Below
See 50 of the Worst Lyrics From Rappers