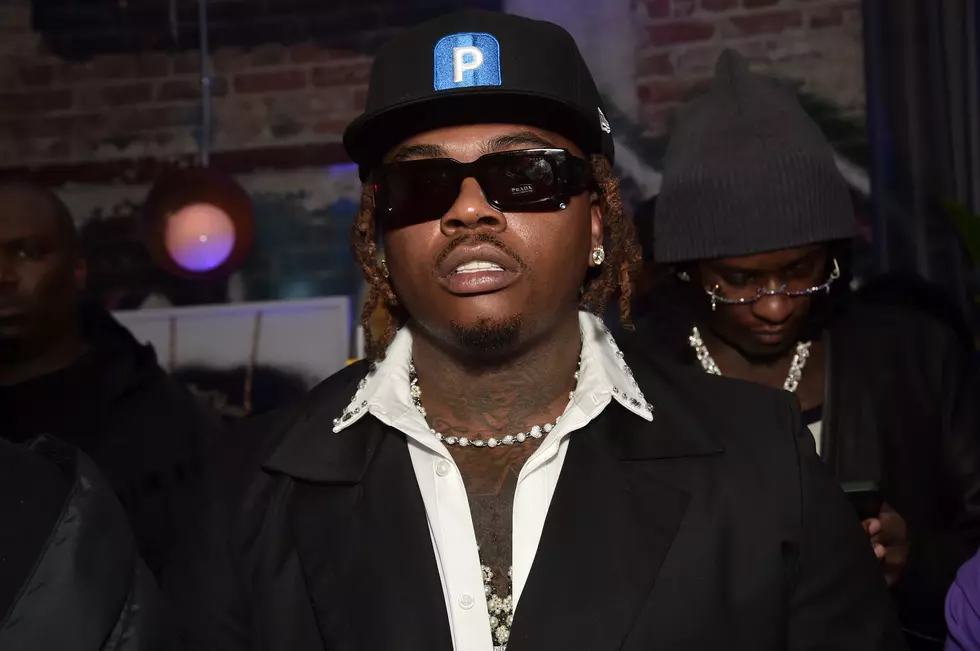 New Photo of Gunna With Muscles Surfaces, Fans React
Alberto E. Rodriguez, Getty Images
A new photo of Gunna has surfaced after the rapper recently teased new music and fans are commenting on his chiseled appearance.
Gunna has been slowly but surely moving back into the public eye after taking a plea deal in the YSL RICO case and being released from jail last December. On Monday (May 15), the latest photo of rapper hit the internet. The pic shows Gunna posted up with several men. He is standing with his arms crossed. Following his weight loss, Wunna appears to have been working out, as there is noticeable muscle definition in his arms. People on social media have been weighing in on Gunna's new look.
"Whole new man," one person commented on the photo on Twitter.
"Lost the auntie hips!" another Twitter user reacted. "The rest of the wide hipped men should follow."
"He beat the fat allegations," another comment reads.
The new photo comes on the heels of Gunna teasing his comeback on social media. Last week, he responded to an Instagram fan page asking where is Gunna with the simple but telling response, "I'm on the way."
Gunna has turned into a polarizing figure in the hip-hop community with some people putting the rat label on the rapper after video surfaced of him admitting YSL is a gang in court. Gunna and his lawyer contend his admission in court does not affect anyone else's case. However, it will be interesting to see how Gunna is accepted upon his return.
See the New Picture of Gunna and Reactions Below
See Rappers' Real Names