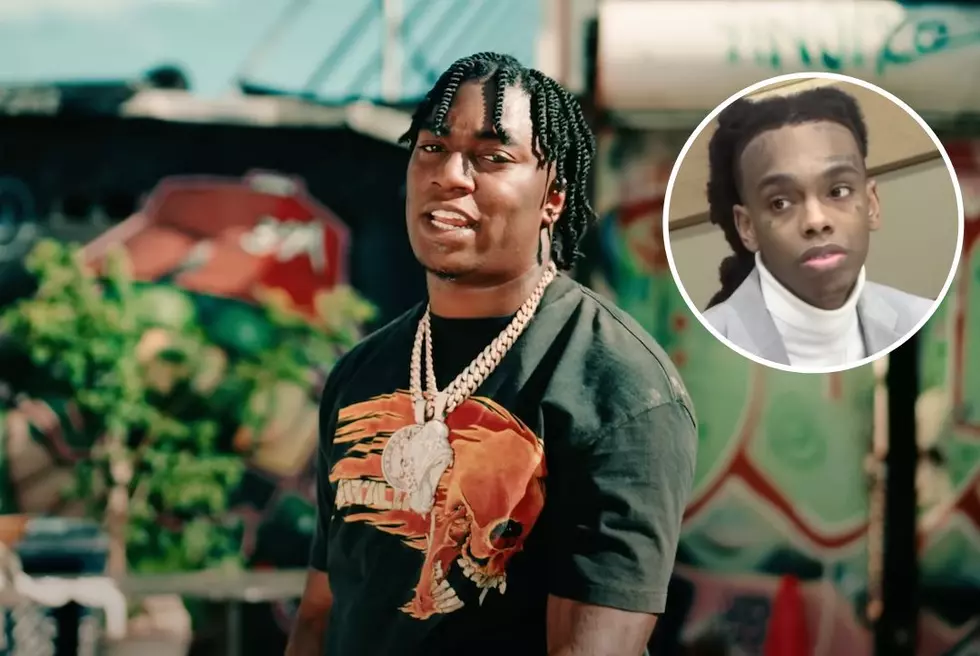 Fredo Bang Insists He Never Got a Subpoena in the YNW Melly Case on New Song 'Free Melly'
Fredo Bang/Law&Crime Network/YouTube
Fredo Bang insists that he never got a subpoena in the YNW Melly case on his new song "Free Melly."
Fredo Bang Mentions a Subpoena on His New Song "Free Melly"
On Thursday (June 29), Fredo Bang dropped a new video for his song "Free Melly." On the song, Fredo shows support for his friend who is on trial for a double murder. Additionally, the Louisiana rapper brings up being subpoenaed for the Melly case; he claims he never received a subpoena.
"Free Meely it's been like that since the beginnin'/Talkin' about subpoena tell that lady I didn't get it," he rapped on the track, adding, "Ask my name, it's Bennett and I ain't in it."
What Is Fredo Bang Talking About?
Fredo is likely referring to Florida's Broward County Assistant State Attorney Kristine Bradley, who alleges that Melly committed the murders of fellow YNW Collective rappers YNW Juvy (born Christopher Thomas Jr.) and YNW SakChaser (born Anthony Williams) on Oct. 26, 2018. The prosecution has been trying to serve Fred a subpoena for three years to no avail.
Additionally, in documents obtained by XXL earlier this month, the prosecution stated that Fredo declined to answer certain questions related to the case based on attorney-client privilege and his Fifth Amendment right against self-incrimination. Court records show that the State even offered Fredo immunity from prosecution in Florida if he were to divulge what he knows about the case, but he refused it.
On June 6, Judge Andrew L. Siegel denied the prosecution's motion to force Fredo, born Fredrick Givens, to answer questions about the case. It's unknown if the 27-year-old rapper will appear in the ongoing YNW Melly Trial.
Currently, the jury is on a week-long recess; the YNW Melly is trial will resume on July 10.
Watch Fredo Bang's "Free Melly" Video Below
See Every Rapper Mentioned in the YNW Melly Double-Murder Trial