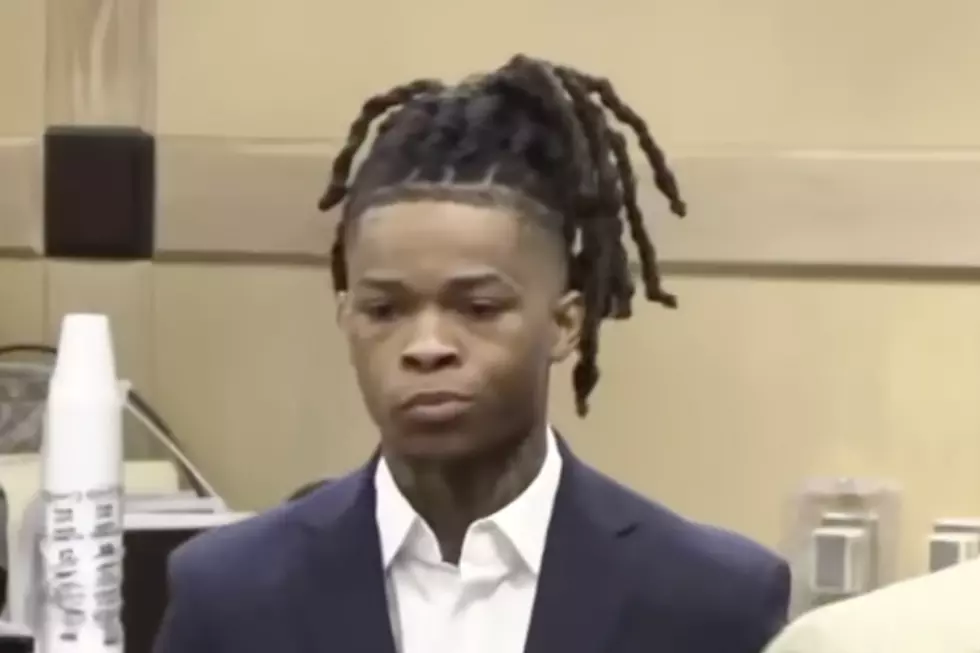 YNW Bortlen Trial Date Set for Alleged Role in Double-Murder
Law&Crime Network/YouTube
YNW Bortlen's trial date has been confirmed for his alleged role in the double-murder YNW Melly is currently on trial for.
YNW Bortlen's Trial Date Has Been Set
On Friday (June 30), YNW Bortlen, born Cortlen Henry, appeared at a status hearing in Florida ahead of his trial for double-murder. At the hearing, it was confirmed that Bortlen's trial would begin on Oct. 2, 2023.
Also addressed during the hearing was Bortlen's defense attorney's motion for his client to travel for work and record music in the studio while awaiting his upcoming trial. Broward County Assistant State Attorney Kristine Bradley was opposed to the defense's motion, questioning why Bortlen wanted to stay in the studio until midnight instead of abiding by the hours agreed to in his house arrest stipulations. Bradley also added that Bortlen had violated his bond agreement on previous occasions. In the end, the judge denied Bortlen's defense attorney's motion.
What is YNW Bortlen Headed to Trial For?
YNW Bortlen is accused of murdering two YNW Collective rappers—YNW Juvy and YNW SakChaser—along with YNW Melly on Oct. 26, 2018. Bortlen was the driver of the vehicle who later showed up at Memorial Hospital, in Miramar, Fla., with the two dead bodies. Bortlen then told detectives that they were the victims of a drive-by shooting in Broward County, Fla.
Earlier this week at YNW Melly's double-murder trial, Sgt. Christopher Williams, a shooting reconstruction expert who examined the Jeep Compass vehicle the four men were in on the night of the murder, testified that there was no evidence that a drive-by shooting occurred. He testified that Juvy and SakChaser were shot at close range by someone sitting in the left backseat of the car. The jury was shown surveillance footage of all four men leaving the studio and Melly getting into the vehicle in the left backseat.
What's Next in the YNW Melly Trial?
Currently, the jury is on a week-long break from June 30 to July 9. Melly's trial will resume on July 10. When they return, the jury could possibly go to the forensic garage and view the bullet-riddled Jeep Compass vehicle that YNW Juvy and YNW SakChaser were shot and killed in.
Watch Rapper YNW Bortlen Appear in Court Ahead of His Double-Murder Trial Below
See the Current Status of Every Murdered Rapper's Case
XXL takes a look at the current status of the cases of hip-hop murders that have occurred over the past 35 years.