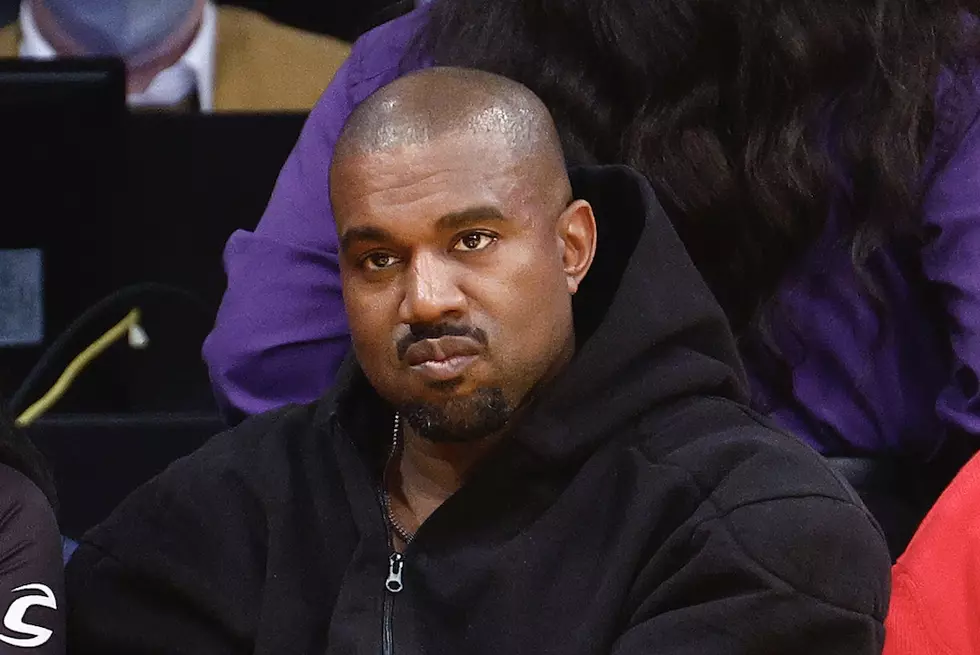 Fans Think Kanye West Is Dropping His New Album Tonight
Ronald Martinez/Getty Images
Fans believe there are signs pointing to Kanye West dropping his new album tonight.
Kanye West Releasing New Album Tonight?
All eyes are on Drake as he preps to drop his eighth solo studio album For All the Dogs on Friday (Oct. 6). However, some fans believe Kanye West is planning to steal the show by putting out his new album on the same day. In the past few days, fans have been laying out their theories on social media.
"We really getting a new kanye album tonight," one person on X, formerly known as Twitter, typed.
"Man imagine if we really got a new Drake and Kanye album on the same day. May have to call off work just because," another post reads.
"I know I am going to wake up to a Kanye album," someone else posted.
Kanye West's New Album
Rumors of Kanye West dropping a new album have been floating around since August, when Chicago producer and Donda collaborator Orlando "Fya Man" Wilder conducted an AMA on Reddit where he offered details on the forthcoming release. Several days later, more purported details emerged that claimed the album would be dropping in October and titled Change.
Kanye has also found himself in the hip-hop headlines in recent weeks, which might be a sign he plans to return. Late last month, his joint album with Dr. Dre, Jesus Is King 2, mysteriously leak. Earlier this week, a reported scrapped Ye documentary leaked, which again made the controversial rapper the topic of discussion, as well as snippets of Ye in the studio.
Kanye is also said to have previewed the new album at a private screening, recently. Another sign that has fans foaming at the mouth is Ty Dolla $ign, who is said to be a heavy contributor to the album, recently wiping his Instagram page. Some people just think Drake and Kanye's storied beef is enough for Ye to be petty enough to try to take Drizzy's shine.
See fans speculating that Kanye West will drop his new album tonight below.
Check Out Fans on Twitter Sharing Their Thoughts on the Possibility of Getting a New Ye Album
See Best Comeback Albums in Hip-Hop