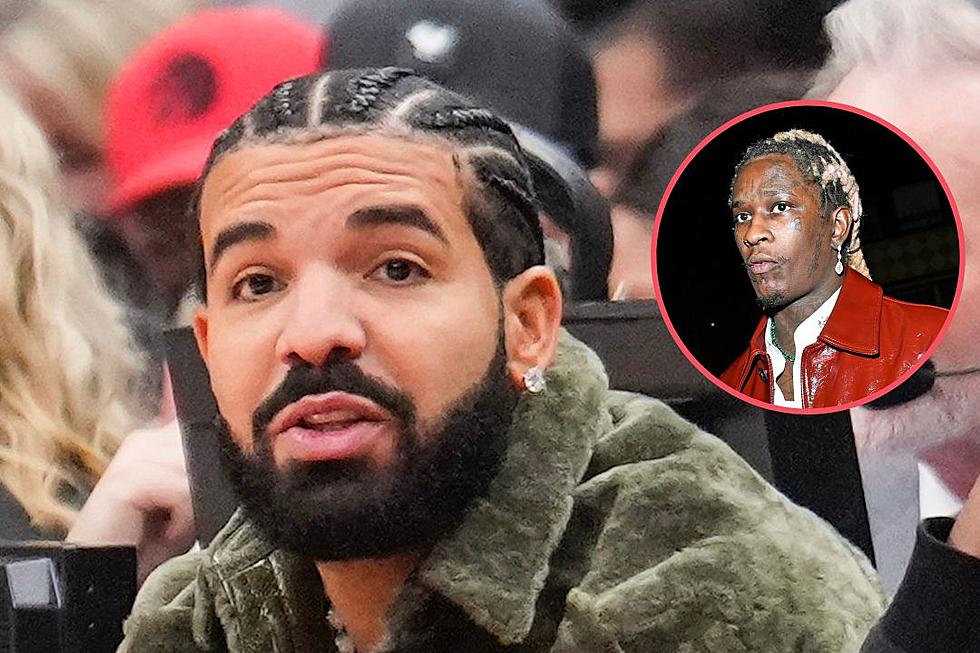 A Drake Song Snippet Has Fans Thinking He Wants to Be in Jail With Young Thug
Mark Blinch/Michael Tullberg/Getty Images (2)
There is a lot of excitement and anticipation for Drake's new album, For All the Dogs. Recently, a song snippet has fans thinking Drizzy wants to be in jail with Young Thug.
Drake's Song Snippet Has Fans Thinking He Wants to Be in Jail With Young Thug
On Wednesday (Aug. 30), Toronto rapper TVGucci shared on his Instagram Story a brief clip of himself with a snippet of a Drake song that could be from the For All the Dogs album. In the video below, Drizzy raps, "I should probably be in there with Thug and them."
This has prompted fans to believe that the OVO Sound leader wants to be in jail with Young Thug who is currently on trial for violating Georgia's RICO Act.
Drake and Young Thug's Friendship
Drake and Young Thug have been good friends for several years. Both are Grammy winners and major players in the rap game. They have also collaborated on several songs together. Most recently, the OVO Sound leader appeared on Thugger's Business Is Business tracks "Parade in Cleveland" and "Oh U Went." In the video for the latter track, Thug is absent for obvious reasons but Drake picks up the slack and comes through for his best friend.
Earlier this month, Drake showed his support for Young Thug on Instagram by posting a photo of himself wearing a custom hoodie that said "Stop RICO."
Hear Drake's new song snippet below.
Listen to the Drake Snippet
Watch Young Thug's "Oh U Went" Video Featuring Drake Below
See What Drake Revealed About His New Album For All the Dogs on Tour