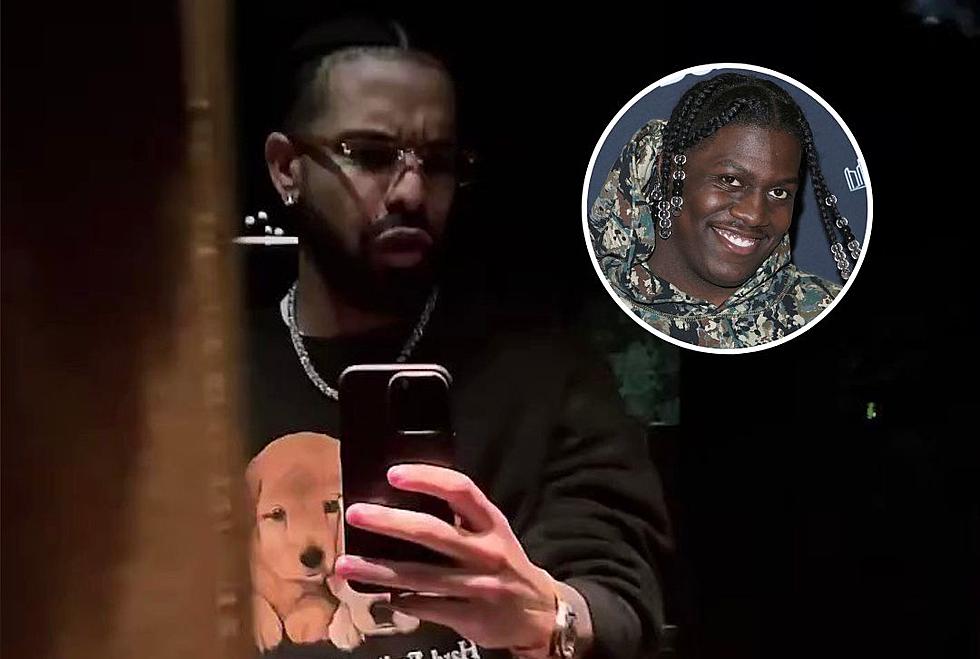 Drake Reveals Lil Yachty Told Him to Paint His Nails So He Would Stop Biting Them
nojumper/Twitter/Andrew Chin/Getty Images
Drake has explained why he's painting his nails. The Toronto rap superstar revealed that it was Lil Yachty who told him to paint his nails so he would stop biting them.
Drake Reveals Lil Yachty Told Him to Paint His Nails
On Friday (July 7), Drake jumped on his Instagram account and posted a photo collage of his daily activities this week, which included performing at his Chicago stop on his It's All a Blur Tour. He captioned the post, "I don't mind that we don't talk Rather be in your thoughts Rather be on top of your list of 'what ifs' and not your list of 'and what nots.'"
Drake's good friend Lil Yachty saw the post and had to troll Drake over his huge diamond earrings in the first photo.
"Boy got them heavy hangers in his ear," he wrote referring to first photo of Drizzy wearing his diamond earrings while he was DJing.
That's when the Her Loss creator slid into his own comment section to snap back at Lil Boat and in the process revealed why he's painting his fingernails.
"GET OUT MY COMMENTS YOU TOLD ME TO PAINT MY NAILS SO I STOP BITING THEM AND NOW THE WORLD IS BEING HOMOPHOBIC FOR THE 1st TIME SINCE RICH FLEX," he wrote in all caps, adding, "which wasn't that long ago now that I think about it…wait is the world homophobic? Smh."
Yachty wrote back: "Woo-sah brother, your not supposed to have these episodes in public, it's fine. They just don't get u bro #UDIFFERENTAF [!!]"
Drake's Painted Nails Shock Fans on Social Media
Back in June, Drake appeared on a livestream for his favorite betting app Stake. While chatting with his guests, viewers noticed Drizzy was wearing yellow nail polish, something he hasn't done before. On his left pinky finger, he was also rocking light blue nail polish.
Some people weren't feeling his new manicured look.
One fan joked: "The princess of rap is serving [heart eyes emoji]."
Another person commented: "Drake with painted nails while wearing a State Property shirt…the jokes and diss tracks write themselves[.]"
A third follower typed: "[Lil] Yachty got Drake painting his nails. Hate to see it."
According to Women's Wear Daily, nail polish is the perfect solution to stop nail biting or cuticle picking.
See Rappers and Hip-Hop Executives With a Key to the City