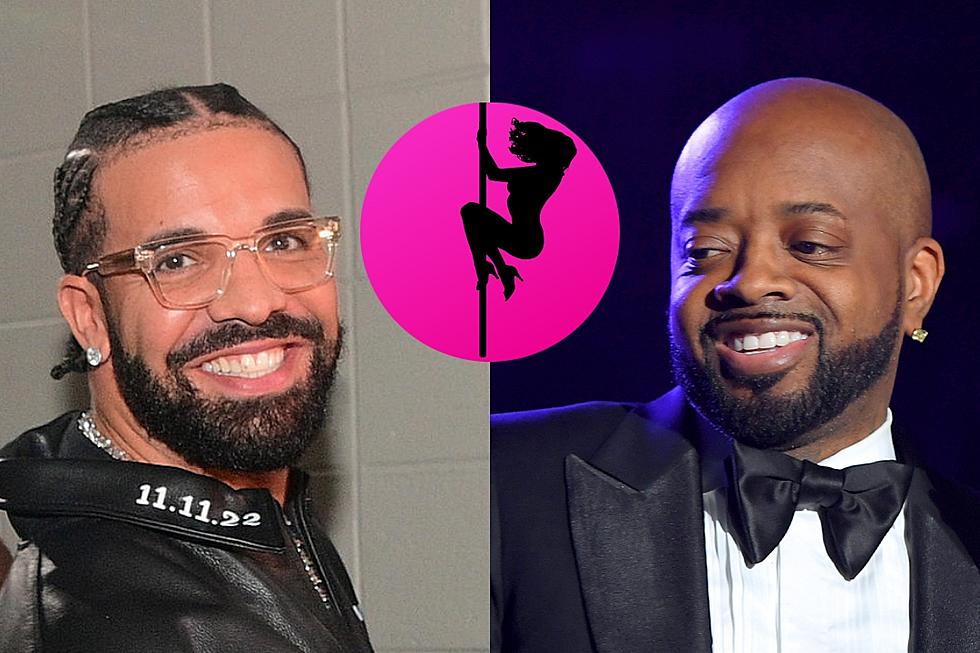 Drake and Jermaine Dupri Have a New Docuseries on Atlanta's Magic City Strip Club
Prince Williams/majivecka/Larry Busacca/Getty Images (3)
Drake and Jermaine Dupri have teamed up to make a docuseries on the famous Atlanta strip club Magic City.
Drake and Jermaine Dupri Making Magic City Doc
Drake, a strip club connoisseur, and Jermaine Dupri, an Atlanta music legend, have been working behind-the-scenes to put together a documentary on the world-famous Atlanta strip club. On Monday (July 10), news of the production was officially announced and confirmed that the film was recently completed. The three-part docuseries is titled Magic City: An American Fantasy, and it's about the famous club's influence on the Atlanta hip-hop scene. The Magic City doc is directed by Charles Todd, and produced by Scheme Engine with showrunner and Executive Producer Bayan Joonam and Producers Ashley Brooke and Marlowe Blue.
No release date has been announced for the upcoming series.
Who Is Involved With the Documentary?
Drake joins the independently funded project as part of his DreamCrew Entertainment, with executive producers Adel "Future" Nur and Peter Nelson, along with creator Cole Brown, Jermaine Dupri, actress and Atlanta Hawks owner Jami Gertz, and production company Scheme Engine.
Dupri joins with music executive Michael Mauldin as Executive Producer.
What Is Magic City's Significance?
Magic City is a strip club in Atlanta that's become mythologized in the local hip-hop scene. Songs written about the club include Future's "Magic" and Jeezy's "Magic City Monday," and the club has been name-dropped on countless tracks. A YSL trial attorney even avoided jail time by buying wings from the club earlier this year.
"Magic City is a second home for me," Jermaine Dupri told the AJC. "It's the one place where celebrities, hustlers, politicians, and Atlanta locals all come together. I've watched it evolve over the years from a local joint to an internationally recognized spot. It's about time we tell this story the right way."
Drake Is Keeping Himself Busy With a Tour and Album
In the meantime, Drake has kept himself busy. He's is currently on the It's All a Blur Tour with frequent collaborator 21 Savage. The tour comes on the heels of Drake releasing a poetry book and announcing his forthcoming album For All the Dogs.—Desmond Leake
See 52 of the Most Controversial Hip-Hop Album Covers Since 2 Live Crew's As Nasty As They Wanna Be
Which rapper has the most controversial album cover?