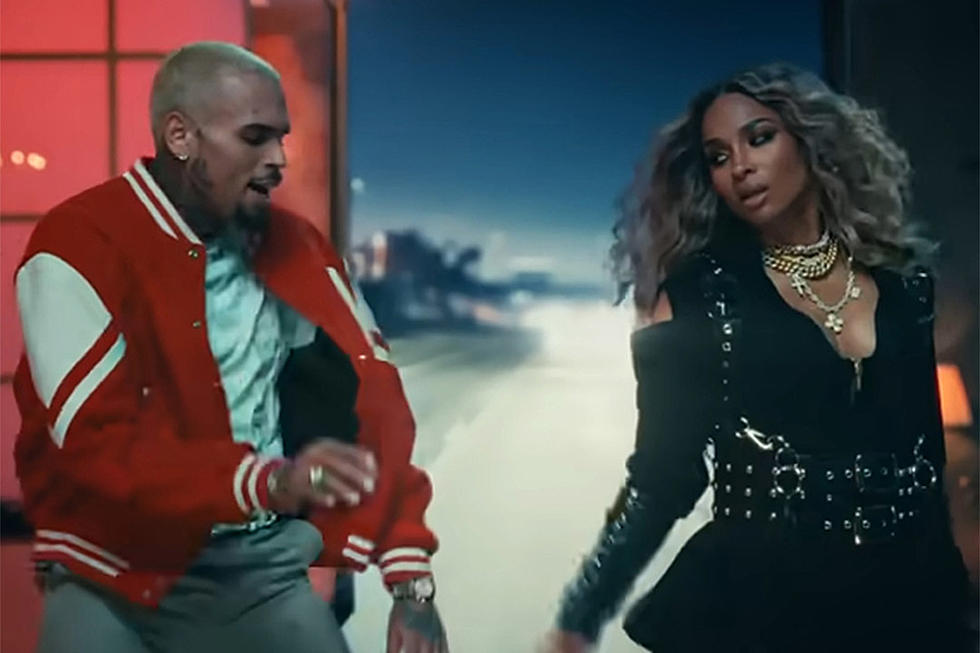 Chris Brown Says People Who Still Want Him Canceled Are Weirdos Following Backlash for New Ciara Collab
Ciara/YouTube
Chris Brown said online this week that people who still want him canceled are "weirdos." The musician's statement comes right after he faced backlash for his new collab with Ciara on "How We Roll."
Chris Brown Asserts That He Can't Be Canceled
On Thursday (Aug. 3), Chris Brown posted an Instagram Story that addressed him supposedly being canceled. In the post below, Chris Brown asked about being x-ed out in the music industry from a third-person point of view before announcing his comeback.
"WEIRDOS: didn't we cancel Chris Brown?" Breezy wrote over a black-and-white background via his IG Story. "Me: IM STILL ALIVE [smirking face emoji]."
Chris Brown's PSA comes on the heels of his and Ciara's latest R&B-driven offering, "How We Roll," which dropped on Aug. 3.
Chris Brown Faces Backlash Following Ciara Collab
Chris Brown's proclamation about not being blacklisted in the music scene stems from Instagrammers who talked badly about him after Ciara announced their collaboration. Ciara posted a clip of herself and Chris Brown at a photo shoot on Aug. 3 and announced their song's arrival, which can be seen below. "Damn, this is so sad. I loved Ciara so much," one fan commented underneath the post.
Chris Brown Fights Constant Calls for Cancellation
Although Chris Brown didn't mention why he's currently looked down upon, one particular incident from 14 years ago could have a part to play in the 34-year-old musician's cancellation. Chris Brown has been trying to be in the public's good graces since he assaulted Rihanna during an argument when they were dating in 2009. Although Riri stated in 2020 that she's forgiven Chris, it hasn't stopped others from giving him a bad rap. Every time Chris Brown does a song with a female artist, people constantly call for his cancellation. For instance, Breezy got others riled up after Chloe Bailey announced on Twitter that he would be on her song, "How Does It Feel," on Feb. 13.
Take a look at Chris Brown's bold proclamation below.
See Chris Brown Say People Who Still Want Him Canceled Are Weirdos Following Backlash for New Ciara Collab
See Ciara's Post About Her Collab With Chris Brown
See Questionable Lyrics That Got Rappers in Trouble