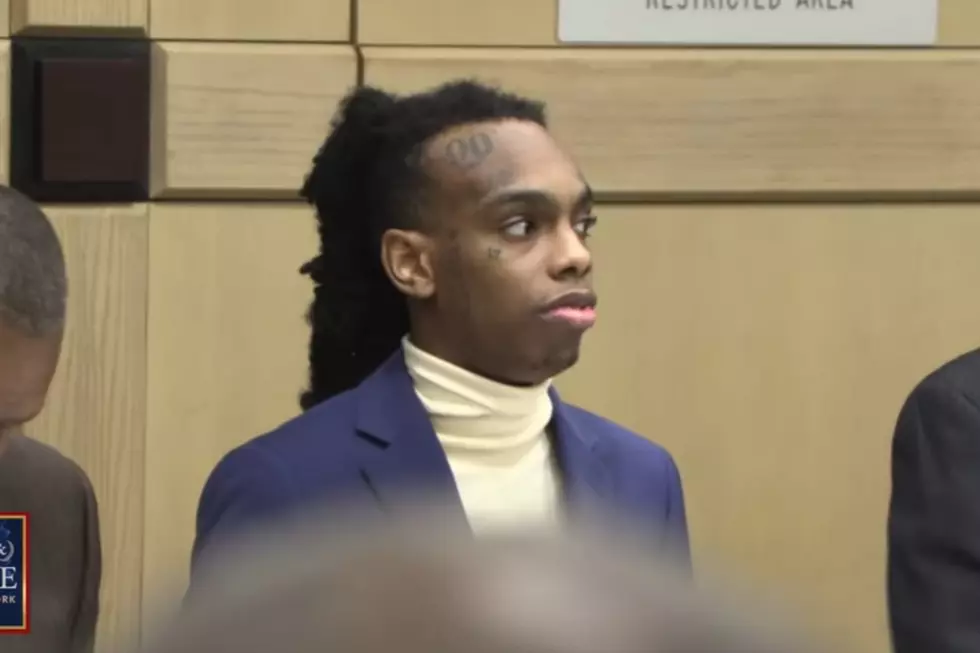 YNW Melly Murder Trial Day Seven – What We Learned
LawandCrimeNetwork/YouTube
The fight for YNW Melly's freedom, and possibly his life, continued today with day seven of the rapper's double-murder trial.
Day Seven of the YNW Melly Double-Murder Trial
On Thursday (June 22), things started off with testimony from undercover agent Danny Polo who requested he take the stand with a mask on to conceal his identity due to his occupation. The agent explained he has a $50,000 bounty on his head as reasoning for the strange request. Judge John Murphy III allowed the request despite objection from YNW Melly's defense team.
The mask issue took another turn when a juror revealed they were uncomfortable with Polo's face covering, which led to another delay.
Next, the prosecution went into a deep dive about YNW Melly's phone records in an attempt to prove that the messages on the phone are pertinent evidence to the case. Melly's defense team tried to shoot down the assertion that all the messages were Melly's. Ultimately, Judge Murphy allowed the phone evidence to be presented.
YNW Melly's Alleged Gang Ties
Agent Danny Polo continued his testimony for the prosecution by giving expert opinion on YNW Melly's alleged gang ties. Polo analyzed Melly's social media accounts and attempted to tie the South Florida rapper to gang activity based on photos and videos on Instagram and Twitter.
YNW Melly is on trial for the murders of his friends YNW Juvy and YNW Sakchaser in October of 2018. He could face the death penalty if found guilty. The trial, which is expected to last through July, will resume on Friday (June 23).
Watch the Full Livestream of Day Seven of the YNW Melly Double-Murder Trial Below
See 44 of the Longest Prison Bids in Hip-Hop History
C-Murder, Max B, B.G. and more.