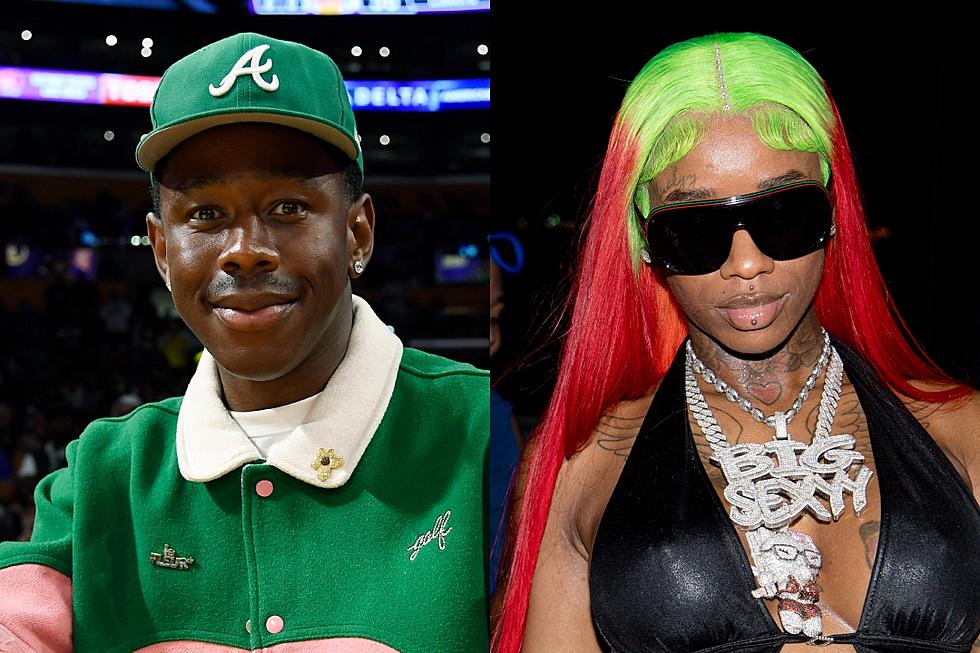 Tyler, The Creator and Sexyy Red Are Going Viral for This Photo
Kevork Djansezian/Marcus Ingram/Getty Images (2)
A new photo of Tyler, The Creator and Sexyy Red has the internet going nuts.
New Photo of Tyler, The Creator and Sexyy Redd Goes Viral
On Wednesday (Aug. 23), a picture of Tyler, The Creator and Sexyy Red began circulating online. In the photo, which can be viewed below, both rappers are slightly leaning forward with their butts poked out. Tyler has his tongue sticking out and they are both flipping the bird to the camera. The photo had Tyler's name trending on Twitter.
Sexyy Red Continues to Get Big Cosigns
Sexyy Red continues to get cosigns from some of the biggest names in the hip-hop industry. She was recently added to Drake's It's All a Blur Tour after first being listed as a performer on Moneybagg Yo's Larger Than Life Tour. Travis Scott brought her out at his 2023 Wireless Festival performance back in July. She's already collabed with artists like Nicki Minaj and DaBaby. Most recently, Lil Durk said he wanted to collab with the St. Louis artist, whose singles "Pound Town" and "SkeeYee" have been blowing up.
Check out the viral Tyler, The Creator and Sexyy Red photo below.
See the Tyler, The Creator and Sexyy Red Photo That Has the Internet Going Nuts
See 37 of the Raunchiest Hip-Hop Lyrics of All Time