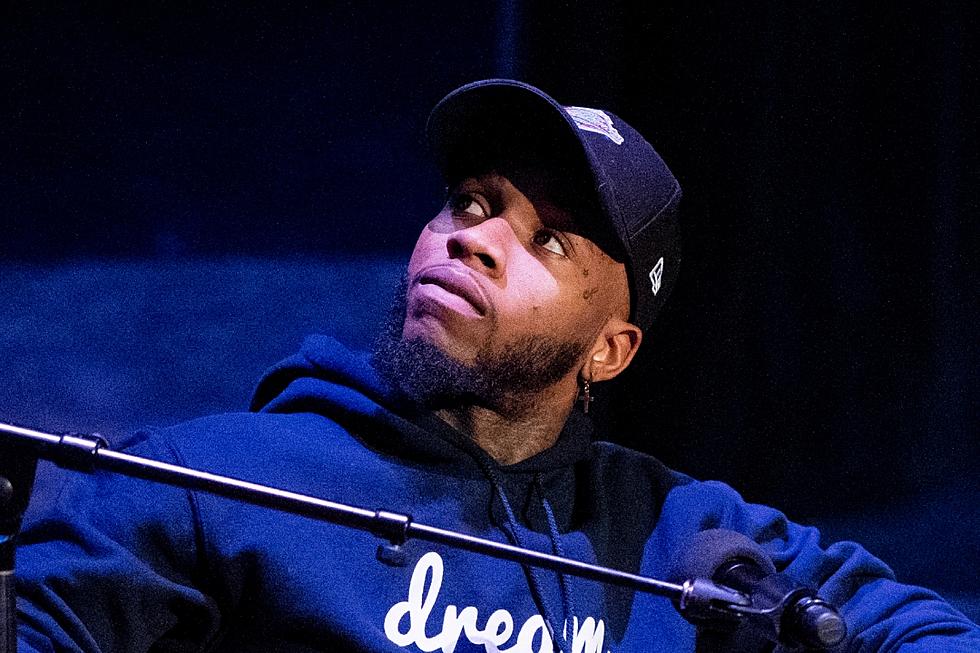 Tory Lanez Courtroom Sketch Shows Rapper Pleading to Judge in Handcuffs
Roy Rochlin/Getty Images
Tory Lanez's courtroom sketches have been released and they show the rapper pleading to the judge in handcuffs prior to being sentenced to 10 years in prison for shooting Megan Thee Stallion back in 2020.
Tory Lanez Courtroom Sketches
Tory Lanez hasn't been pictured since his trial for the shooting, which took place last December. On Tuesday (Aug. 8), he was in court for his sentencing where Judge David Herriford handed down a 10-year sentence for the Canadian rap-crooner who was convicted of one felony count of assault with a semiautomatic firearm, carrying a loaded, unregistered firearm in a vehicle and discharging a firearm in a grossly negligent manner to cause bodily injury in connection to the shooting. In court, Tory spoke on his behalf. His appearance was captured by court illustrator Mona Shafer Edwards.
One drawing, which can be seen below, shows Tory Lanez shackled in handcuffs and wearing an orange Los Angeles County Jail jumpsuit. He has his hands outstretched and appears to be giving his final plea to the judge before his sentencing. Another photo appears to show Tory with a pensive look on his face while his attorney stands behind him. Another photo shows Tory's father, Sonstar Peterson, sitting next to a woman who is speaking during the hearing.
Tory Lanez Speaks During Hearing
Tory Lanez made some surprising statements while speaking during the hearing. He apologized for his actions and also talked about his relationship with Megan. He also revealed he is planning to get married.
See Tory Lanez's courtroom sketches below.
See the Final Images of Tory Lanez Before He Was Sentenced to 10 Years in Prison
See 44 of the Longest Prison Bids in Hip-Hop History
C-Murder, Max B, B.G. and more.