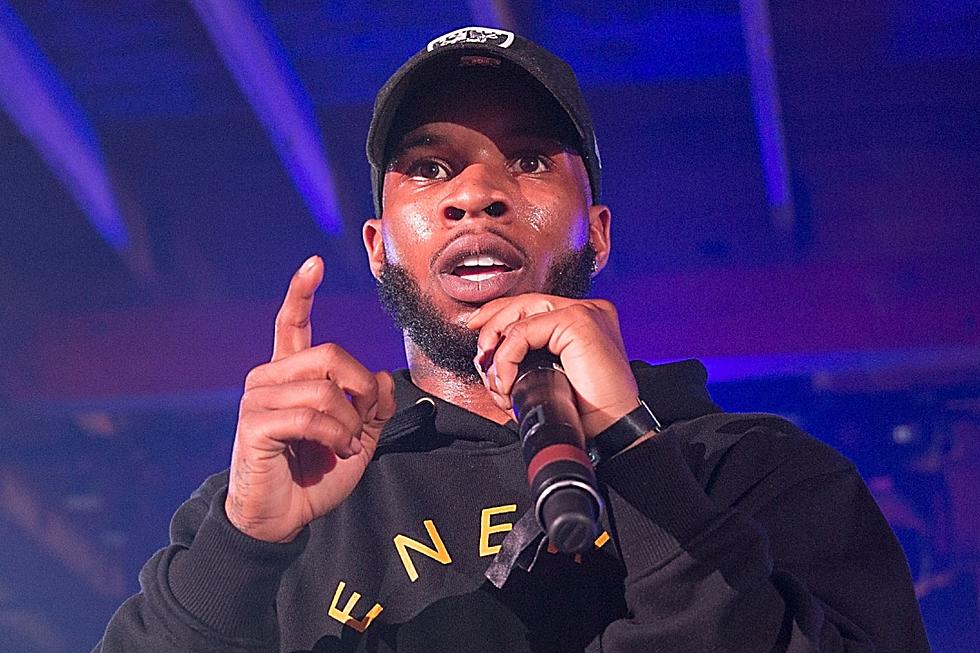 Tory Lanez Super Fan Blames Megan Thee Stallion for Having to Show Up to Court to Support Tory
Rick Kern/Getty Images
A Tory Lanez super fan is blaming Megan Thee Stallion for Tory's current situation in a bizarre courthouse interview.
Tory Lanez Super Fan Blames Megan Thee Stallion for Tory Lanez's Troubles
On Monday (Aug. 7), Tory Lanez was slated to be sentenced for shooting Megan Thee Stallion. However, the hearing dragged on due to Tory's defense team's last-ditch efforts to present the judge with letters of support for the rap-crooner from dozens of people. Outside the courtroom, one Tory Lanez fan was interviewed and somehow faulted Megan for having to miss work to show up and support Tory.
"I'm upset," the woman said. "I came a little bit late. I live far. So, I usually show up. But I show up. I just get tired of not being able to see him. That's why I said, I f**king hate Megan Thee Stallion and I'm going to always say it."
She continued: "Because, if it wasn't for her, I wouldn't have to be taking time off from work, not making no f**king money. I'm paying money for the meter just to not f**king participate. Doing these little interviews, yeah, I could do them all day. But that's not me seeing my artist. My artist is Tory Lanez."
The Tory Lanez Sentencing
Tory Lanez is facing up to 22 years in prison when he is sentenced later today (Aug. 8). Prosecutors are seeking a 13-year sentence for the rapper while his defense recently requested he get probation and enter a substance abuse program instead. On Monday, over 70 letters were presented to the judge in support of Lanez including one from Iggy Azalea.
See video of a Tory Lanez fan complaining about having to come to court to support the rapper below.
Watch a Tory Lanez Super Fan Blaming Megan Thee Stallion for Her Court Trips
See 44 of the Longest Prison Bids in Hip-Hop History
C-Murder, Max B, B.G. and more.