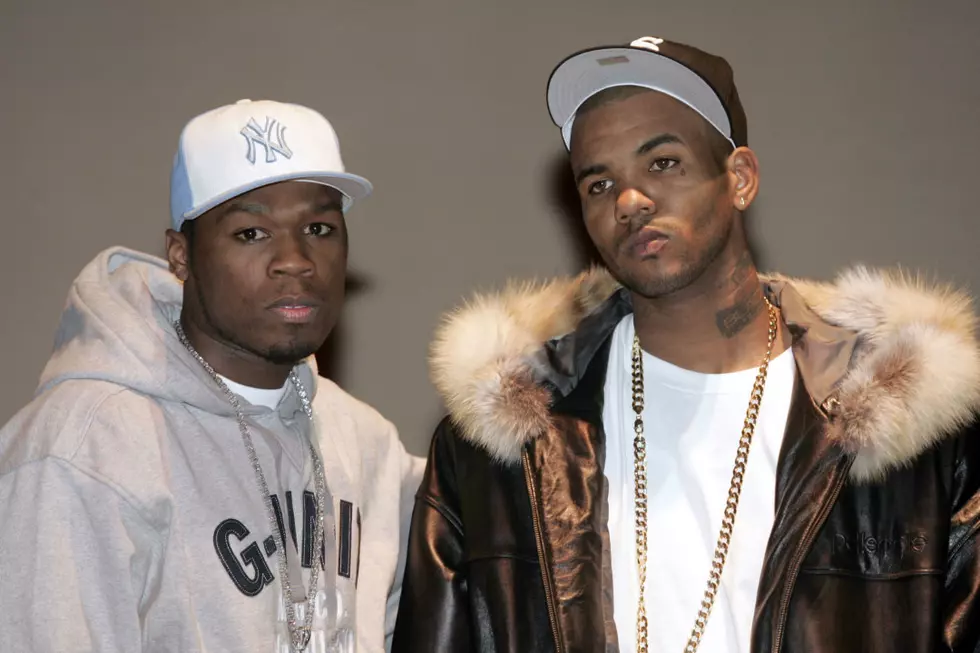 The Game Actually Compliments 50 Cent on 18th Anniversary of The Documentary Album
Kevin Mazur/Getty Images
Look outside. Pigs might be flying. The Game actually gave 50 Cent a slight compliment in a social media tribute to Game's debut album.
On Wednesday (Jan. 18), The Game celebrated the 18th anniversary of his The Documentary album, which was released in 2005 on Aftermath/G-Unit/Interscope. He honored the album with a post on Instagram paying homage to the breakout LP.
"18 years ago today…. A hip hop classic was born," The Game captioned the cover art on IG. "All I wanted to do was tell my story & make sure my son would never live the life I did."
From there, he shouted out people who were instrumental in the album's release.
"@snoopdogg passed me the torch, @bustarhymes kept me focused… @drdre laid the foundation & @50cent helped put the puzzle together," he continued. "I took [photographer] @jonathanmannion to the depths of Compton, California & showed him the heart of what I survived. He captured the essence of my city, my hood & brought to the world my vision. Always remember, it is no longer a dream once it becomes reality."
Kind words between The Game and 50 Cent have been few and far between since their beef erupted weeks after Game's debut album was released, coming to a head when a shooting occurred between their entourages outside New York City's Hot 97 in February of 2005. In the years since, there has been no love gained. They've continued to trade shots on wax and on social media with no sign of a truce seemingly in the future. Most recently, The Game trolled 50 Cent over Fif's estranged relationship with his son.
Maybe this is the first step of The Game extending the olive branch.
See The Game's The Documentary Tribute Below
See Wild Rap Beefs That'll Probably Never Be Resolved
Pusha-T and Drake, YG and 6ix9ine, and more.