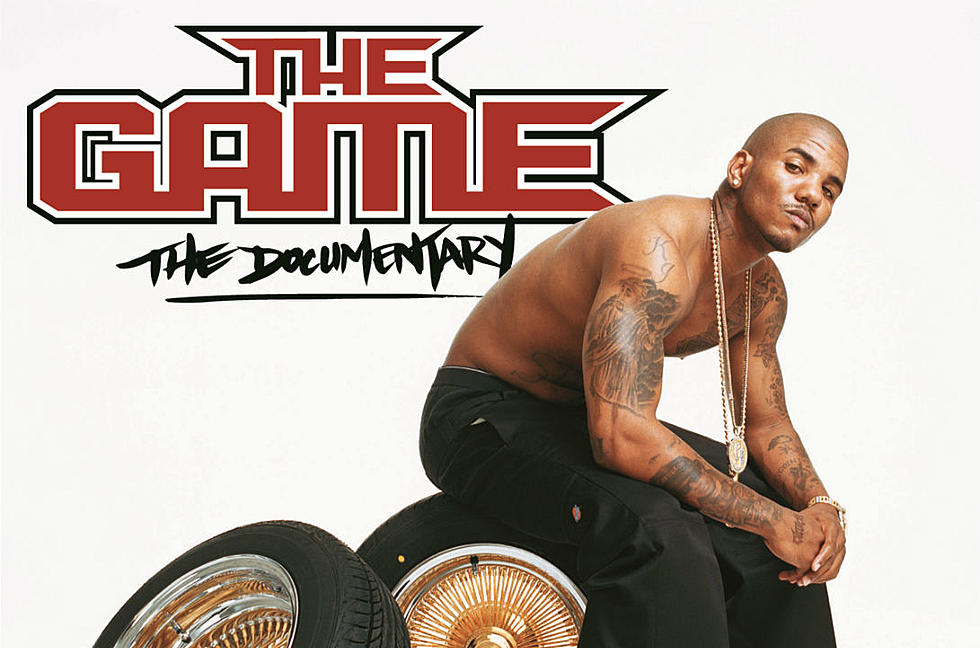 The Game Drops 'The Documentary' Album – Today in Hip-Hop
Aftermath/G-Unit/Interscope
On this day, Jan. 18, in hip-hop history...
2005: Compton rapper The Game dropped his major label debut The Documentary on Jan. 18, 2005.
As the newest signee to G-Unit Records at the time, The Game set out to prove his worth in the crew, as well as revive the rep of the West Coast. After signing, Game began working on his debut, both in 50 Cent's home studio in Connecticut and in Los Angeles. 50 himself served as executive producer on the project. The 17-track album featured production from many of rap's absolute best, including Dr. Dre, Just Blaze, Hi-Tek, Eminem and more.
The Documentary tells Game's story from his childhood in Compton, to his introduction to the streets, to recovering from a shooting in 2001. The autobiographical aspect and vivid storytelling matched with Game's impressively relentless bars made for a modern-day rap classic.
The album was propelled by singles like "Westside Story," "How We Do" and "Hate It or Love It" (all featuring 50 Cent), but other fan favorites include "We Ain't," featuring Eminem, "Higher," "Put You on the Game" and "Where I'm From," featuring Nate Dogg.
As one cohesive offering, The Documentary was an album you could play without skips nonstop and was well received by fans, critics and radio jockeys alike. The album debuted at No. 1 on the Billboard 200, moving 586,000 units sold in its first week. By March of that year, The Documentary was certified double platinum in sales.
The Documentary made a star out of The Game and even in the 14 years since its release, it remains considered by many to be Game's best album in his hefty discography.
65 Hip-Hop Albums That Were Released in 1999