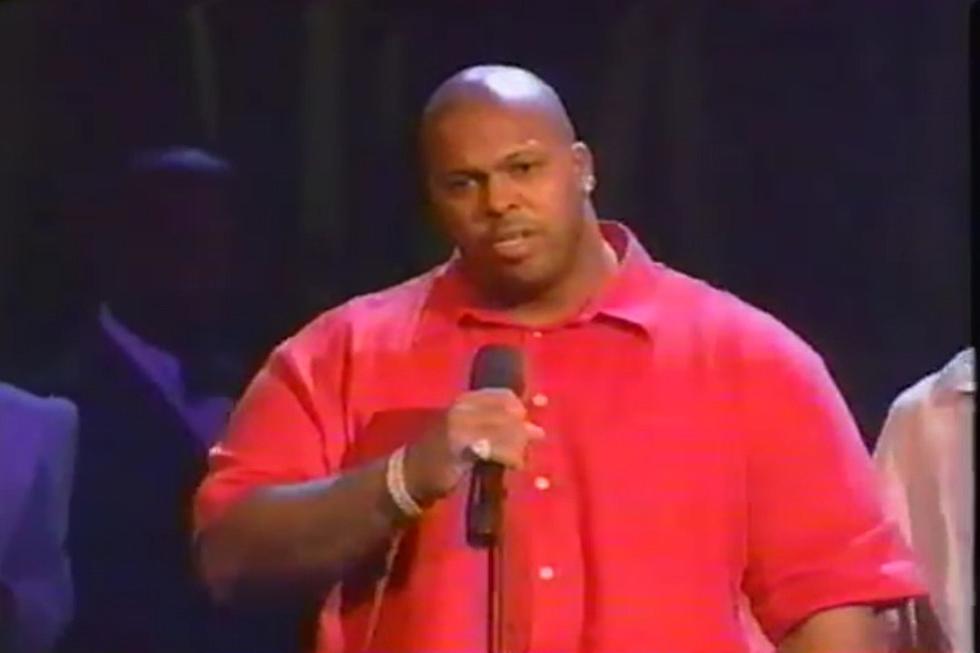 Suge Knight Disses Diddy at The Source Awards – Today in Hip-Hop
Felix Montana/YouTube
XXL celebrates 50 years of hip-hop with this moment:
Aug. 3, 1995: On this infamous day, in 1995, Death Row Records honcho Marion "Suge" Knight takes the stage at the 2nd annual Source Awards with label artist Danny Boy and dissed Bad Boy Records founder Sean "Puffy" Combs.
At the awards ceremony in New York City, Suge and his entourage accepted the award for Soundtrack of the Year for the phenomenal Above the Rim soundtrack. In his speech, the towering music executive encouraged artists who were unhappy with their labels to jump ship.
"Any artist out there that want to be an artist and want to stay a star, and don't have to worry about the executive producer trying to be all in the videos, all on the record, dancing...come to Death Row!" he yelled.
The audience knew that his acidic words were directed at Puff Daddy, who was known for stealing the spotlight with his dance moves in The Notorious B.I.G.'s music videos. Tupac Shakur had also been shot and was in jail at the time. In 1996, the late rhymer was released from prison and released the double album All Eyez on Me. Several months later, Tupac also dropped "Hit 'Em Up," his blistering diss track aimed at Biggie and other East Coast rappers.
During the 1995 Source Awards, Snoop Dogg also took a shot at the East Coast when Dr. Dre accepted the Producer of the Year award.
"The East Coast don't love Dr. Dre and Snoop Dogg!?" the Doggfather asked the unruly crowd who was booing them relentlessly. "The East Coast ain't got no love for Dr. Dre and Snoop Dogg and Death Row? Y'all don't love us? Well, let it be known then!" You can watch that footage below.
Ultimately, Suge Knight's infamous words would be the first warning shots in the East Coast-West Coast hip-hop beef.
Watch Snoop Dogg Addressed the Unruly Crowd at the 1995 Source Awards Below
Watch Sure Knight Diss Puff Daddy at the 1995 Source Awards Below
See Hip-Hop Scandals That Had Everyone Talking