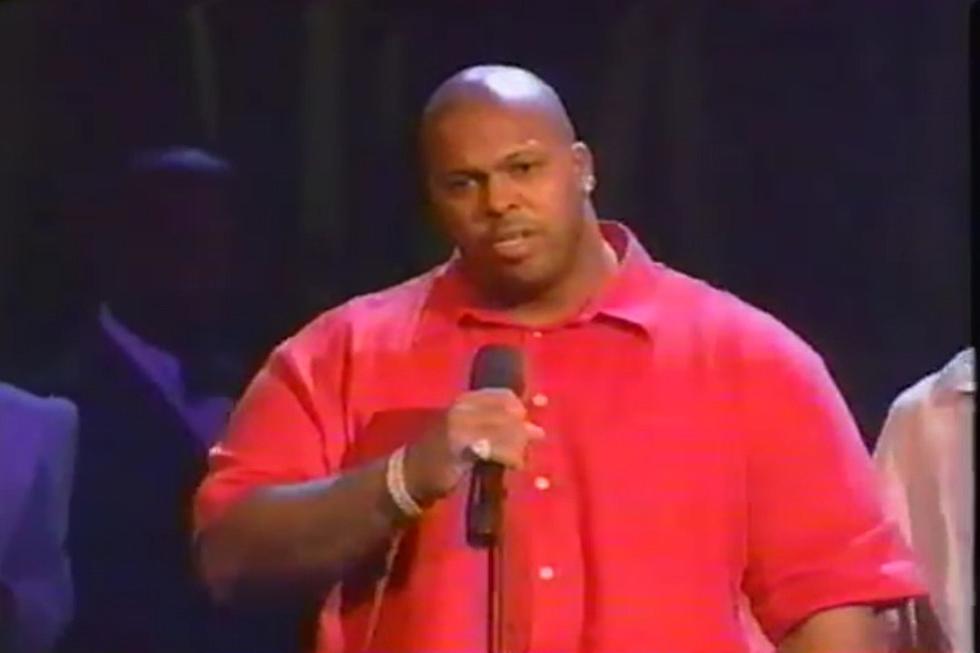 Today in Hip-Hop: Suge Knight Disses Puffy at The Source Awards
YouTube
On this day, August 3, in hip-hop history...
1995: Suge Knight takes the stage with Death Row singer Danny Boy and disses Puff Daddy.
They were accepting the award for Soundtrack of the Year, bestowed upon the phenomenal Above the Rim soundtrack, when Suge launched into a speech about how if a certain artist doesn't like their label, they should jump ship.
"Any artist out there that want to be an artist and want to stay a star, and don't have to worry about the executive producer trying to be all in the videos, all on the record, dancing… come to Death Row!" exclaimed Suge.
He was talking about Puff, who was known to appear in Biggie videos with his own spotlight-stealing dance moves.
2Pac was in jail at the time and had suffered gunshots the year prior. The following year he would return from prison and release All Eyez on Me, as well as the Biggie diss "Hit 'em Up."
At the same awards ceremony, Snoop Dogg called out the East Coast when Dr. Dre took the stage to accept the award for Producers of the Year. "The East Coast don't love Dr. Dre and Snoop Dogg!? The East Coast ain't got no love for Dr. Dre and Snoop Dogg and Death Row? Y'all don't love us? Well let it be known then!" You can watch that footage below.
Suge's infamous words would become the first warning shots that led to the East Coast vs. West Coast beef.
Fans Choose 2Pac's Best Album