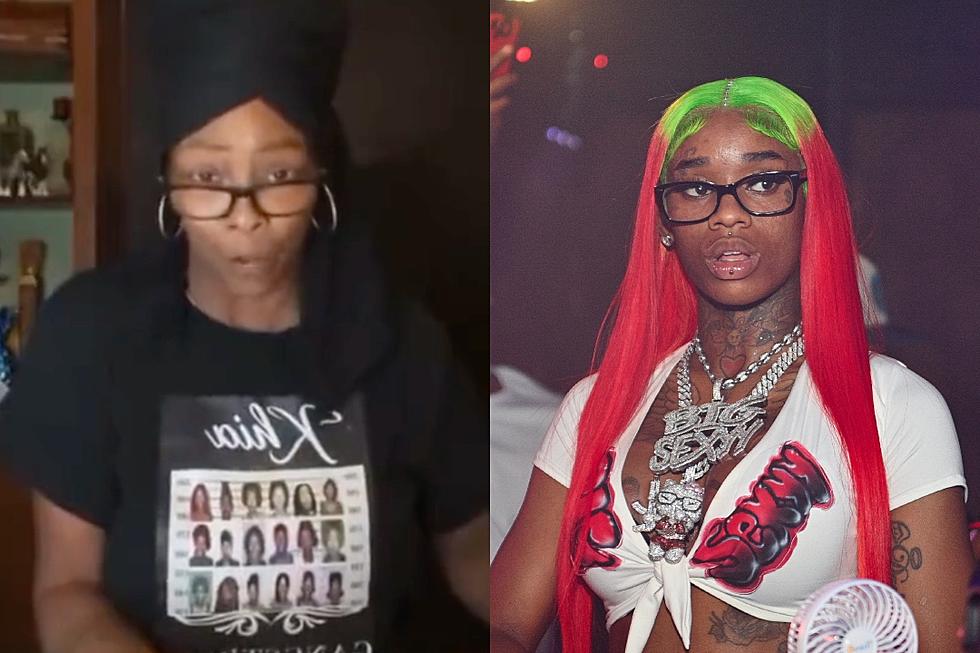 Khia Continues to Go In on Sexyy Red and Takes Aim at Sexyy's Unborn Child
theneighborhoodtalk/Instagram/Prince Williams/Getty Images
Khia is going in on Sexyy Red and her unborn child in a scathing rant in response to the St. Louis rapper calling her a washed up hag.
Khia Disses Sexyy Red
On Tuesday (Oct. 31), Khia returned with a vengeance in response to being dissed by Sexyy Red last week. The Florida rapper ran down a list of shots aimed at the "Pound Town" rhymer in a faux court hearing.
"Your ugly a*s is being charged with not being ashamed of your goddamn self," Khia says in the clip below. "Doing h*e s**t and being mad about it. Being a deadbeat momma, a deadbeat daddy, a deadbeat daughter and a deadbeat Young Thug lookalike-a*s b***h."
Khia went on to come at Sexyy Red for her sex tape leak and also spoke disparagingly about Sexyy being pregnant.
"Needing your a*s whooped as soon as you drop that baby out your stinking, foul-a*s p*ssy," Khia continued. "They gon' have to do a C-section to get her out because it damn sure can't come out your p**sy canal."
Sexyy Red Responds to Khia
Sexyy Red has responded to Khia's vitriolic diatribe. In the comment section of The Neighborhood Talk's Instagram post about Khia's rant, Sexyy wrote, "It's givin jealous and miserable."
The Khia and Sexyy Red Beef
Khia and Sexyy Red's beef began when Khia slammed fans for comparing her to Sexyy Red in a YouTube livestream last week. Sexyy Red responded by calling Khia a "washed up hag." Sukihana, who was also shaded by Khia, even chimed in, threatening to beat up Khia.
Watch Khia going in on Sexyy Red and taking aim at her unborn child below.
See Sexyy Red's Response to Khia
See Rappers' Most Wildest Insults They've Said During Beefs