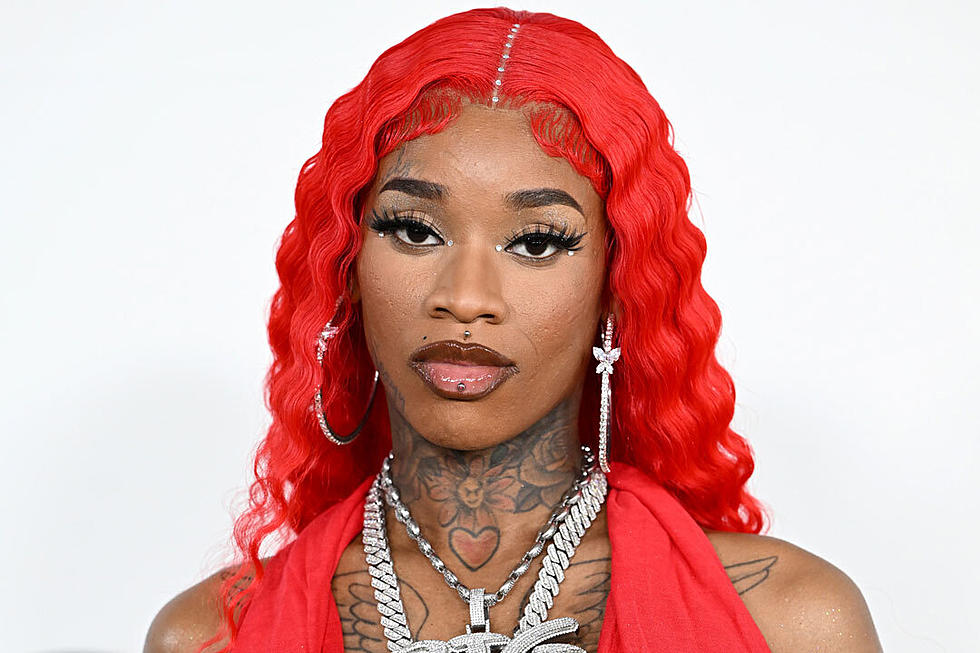 Sexyy Red's Sex Tape Leaks on Her Instagram Account
Derek White/Getty Images
Sexyy Red caused a serious stir online yesterday after her sex tape accidentally leaked online, with fans claiming she published it intentionally.
Sexyy Red Sex Tape Leaks on Her Instagram Account
Sexyy Red fans were shocked on Wednesday (Oct. 4) night when they stumbled onto her Instagram Story and found that the St. Louis rapper had published an entire sex tape on her IG. The tape was deleted after a few minutes, but fans were quick to share their shocked reactions online.
Supporters claimed that because of the explicit and sexual nature of her music, Sexyy Red must have meant to post the NSFW footage.
"Sexyy Red posting her own sextape on Instagram is another prove that most women can't make it without sexualization," the user @chameleon_fr wrote on X.
"Sexyy Red posted WHAT on her story??" the user @ayeejuju wrote in shock.
"Sexyy Red is reminding us that Jesus is coming back soon, cus who TF does this?" questioned the X user @POL0NG0.
Sexyy Red Responds to Sex Tape Leak
Sexyy Red has since responded to the leak and the reaction online. On Thursday morning (Oct. 5), she shared the following reaction on X: "I'm so heartbroken anybody that kno me knows I wouldn't do no goofy sh*t like that."
XXL has reached out to Sexyy Red's team for comment. The rapper's rep provided the same statement to XXL that was posted to her X account
City Girls' JT Shows Support to Sexyy Red Following Sex Tape Leak
After JT came across Sexyy Red's emotional response to her sex tape having been leaked on Thursday, the City Girls member was quick to hit up X to offer some words of encouragement for the clearly distraught St. Louis spitter.
"Girl you know you sexyy!!," JT writes in the social media post below. "Gone do yo s**t, f**k what these h*es talking bout you know you that b***h."
Sexyy Red Previously Discussed Her Sex Tape Getting Posted Online
This isn't the first time an explicit Sexyy Red video has made the rounds online. On Aug. 9, Sexyy sat down for an interview with Lil Yachty and his cohost, MitchGoneMad, on their podcast A Safe Place, and revealed her sex tape was leaked online once before. The rapper said that a video of her was on her side piece's phone and that the man's girlfriend found it after they got into a car accident.
"So they got into a car accident, and he left his phone at the car accident and left her at the scene," Sexyy Red explained at the time. "She went through his phone and saw a video of him eating my c***hie on the phone, and she posted it on the internet."
Take a look at Sexyy Red's response to her sex tape leak and the words of support from JT of the City Girls below.
See Sexyy Red's Statement and Reactions to Her Sex Tape Leak
See 37 of the Raunchiest Hip-Hop Lyrics of All Time