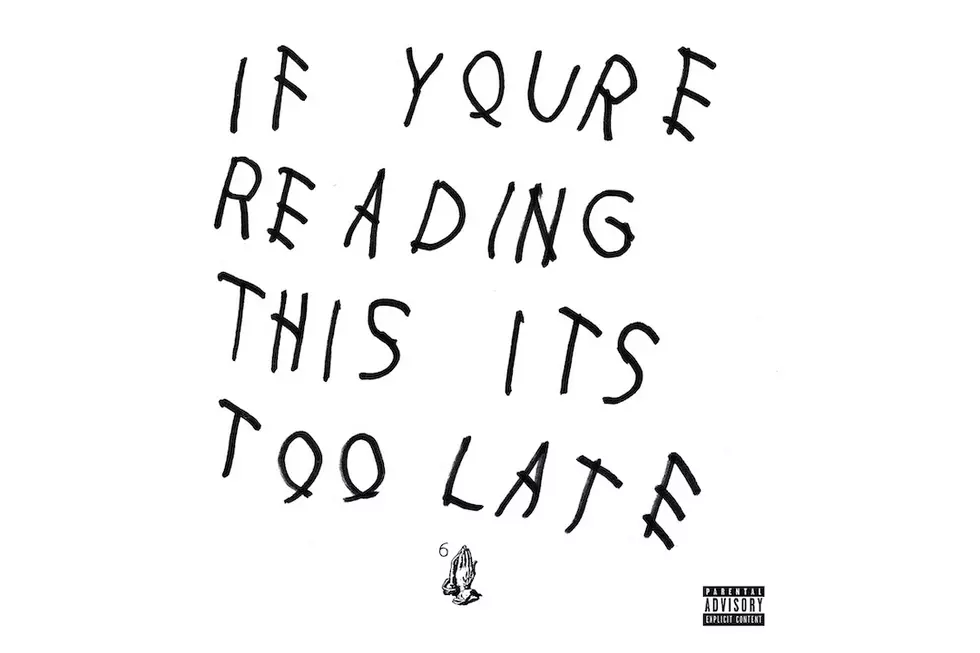 Drake Drops If You're Reading This It's Too Late Mixtape – Today in Hip-Hop
Cash Money Records
XXL celebrates 50 years of hip-hop with this moment:
Feb. 13, 2015: Drake dropped his surprise mixtape, If You're Reading This It's Too Late, on this day in 2015. The project was wildly successful and allowed the 6 God to gain a No. 1 spot on the Billboard Artist 100 chart.
In 2015, while fans were anxiously waiting for his upcoming album, Views, Drizzy released the 17-track mixtape without any warning or promotion. Much like Beyoncé's self-titled album in 2013, the release was completely under wraps until the moment it dropped.
Once the project hit DSPs, Drake announced the project on both Twitter and Facebook, and it was originally uploaded to OVO Sound's official SoundCloud account, but was quickly removed. The surprise release just one day before Valentine's Day was available for purchase on Apple's iTunes, rather than being streamable for free, like so many traditional mixtapes had been in the past. This means the project was counted as part of Drizzy's contractual agreement to Birdman's Cash Money Records.
Even though it was considered a mixtape full of Drake's throwaway tracks and generated tons of hilarious memes, the release appeared on many end-of-the-year lists and proved to be a game-changing moment in the Toronto rhymer's career. With artwork inspired by a 16th century artist and songs like "Know Yourself," "Energy," Preach" and "Legend," IYRTITL proved to be a huge success.
The mixtape also received positive reviews from critics, fans and rap peers alike. "But boy, that n***a was on point, wasn't he?" 50 Cent told XXL while speaking about the project. "He came through there with his shirt sharp. It was tight."
After debuting at No. 1 on the Billboard 200 chart and breaking a Spotify record with 23.6 million streams in its first four days, the project was nominated for a Grammy award in the Best Rap Album category in 2016 and reached triple platinum on Dec. 8, 2022, by the Recording Industry Association of America (RIAA).
Listen to Drake's If You're Reading This It's Too Late Below
Life Lessons From Drake That Young Rappers Can Learn From
See Life Lessons From Drake That Young Rappers Can Learn From