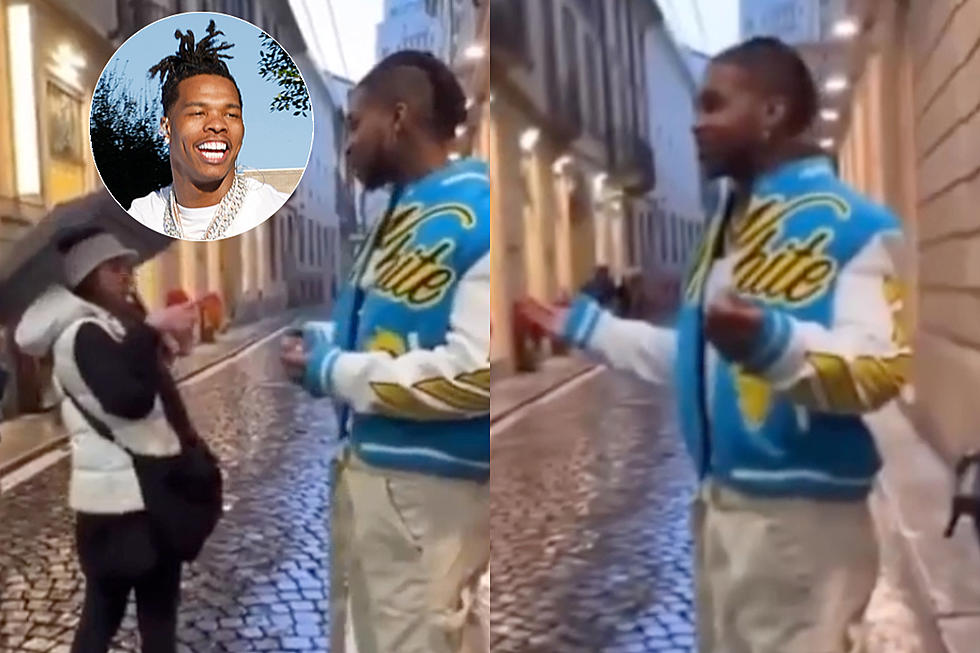 Fans Ask DDG If He's Lil Baby During Run-In on Street
akademiks/Instagram/Mike Coppola/Getty Images
DDG was mistaken for Lil Baby during a recent trip in Europe, with the incident being captured on camera by the YouTuber-turned rapper's girlfriend Halle Bailey.
On Monday (Feb. 27), DDG and Halle Bailey were out strolling the streets of Milan, Italy when they were approached by two women. In video captured of the encounter, the women appear to be questioning the rapper in a foreign language. They keep repeating the word "baby" in a questioning manner.
"What'd you say?" Halle questions.
"She said am I Lil Baby," DDG responds. "You said Lil Baby?" DDG asks the women for confirmation.
"Lil Baby?" one of the women asks pointing at DDG.
"Yup," he responds.
Appearing to not believe him, the women then walk away as another group of people walk by and notice Halle from her role in The Little Mermaid film and ask to take a picture with her.
DDG and Halle appear to be going strong after drama struck their relationship earlier this month when Rubi Rose attempted to expose the rapper amid rumors that the couple were  breaking up.
DDG isn't the first rapper to be mistaken for another rapper, recently. In 2021, Boosie BadAzz complained about being mistaken for Public Enemy's Flavor Flav. Flavor Flav later admitted that people won't stop calling him Boosie.  Hilariously, Boosie cast Flavor Flav to play his father in the 2023 independent film Where's MJ? Last year, Chance The Rapper was mistaken for Quavo by a hotel employee during a trip to Africa.
See Video of DDG Being Asked If He Is Lil Baby in Italy Below
See 50 Lyrics Rappers Got Wrong