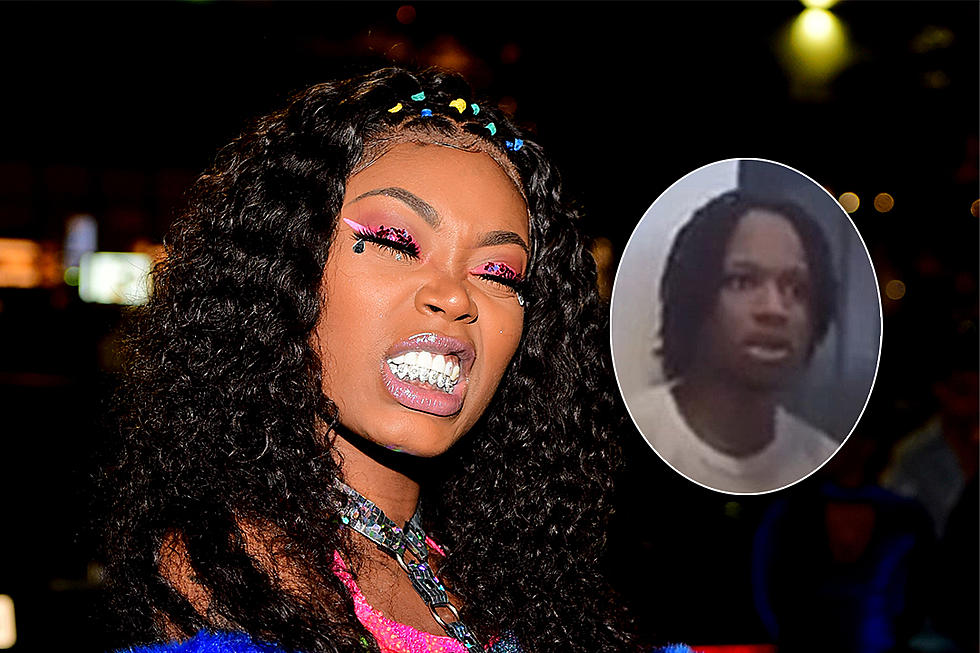 Asian Doll Appears to Respond to Viral Video of King Von Telling Police He Wants Protective Custody Due to His Sexual Orientation
Prince Williams/Getty Images/Existing_Joke9700/Reddit
Asian Doll appears to have responded to recently surfaced viral video footage of King Von telling police he wants protective custody due to his sexual orientation back in 2017.
Asian Doll's Apparent Response to Video of King Von Asking for Protective Custody Due to His Sexual Orientation
On Tuesday (July 18), Asian Doll hit up Twitter with what many believe is a direct response to a clip that made its rounds all across social media this week regarding her former beau, King Von. While the footage shows the deceased Chicago rapper discussing his sexual orientation and requesting to be moved into protective custody, Asian Doll appears to imply that the whole thing was a strategic move on King Von's part.
"N****s never been to jail & it's showing," Asian Doll writes in the tweet below.
Asian Doll is no stranger to the judicial system herself so, perhaps she knows that King Von was merely trying to work the system.
Chicago Rapper Big Boss Zoo Also Responds to Viral King Von Video
Asian Doll isn't the only one who appears to believe that the viral video regarding King Von's sexuality was all a ploy. Also on Tuesday, Chicago rapper Big Boss Zoo, who claims to have witnessed the fact that King Von never even made it into protective custody, posted an unseen version of Von's video to his Instagram Story. Zoo says that internet blogs are simply trying to tarnish the late spitter's name.
"Ion see this part of the video on the blogs tho," Big Boss Zoo captions the extended King Von video clip below. "Y'all try so hard to tarnish bro name knowin he one of the realest. If u been in that county u kno u can't move no where once u on them decks unless you half dead or requesting PC. Von never landed in PC the whole stay and I witness it."
What Did King Von Say About His Sexuality While Requesting Protective Custody?
In the viral video in question, King Von can be seen explaining to police that he would like to be moved into protective custody back in 2017 during a jail stint that could possibly be linked to a 2014 arrest in connection to the fatal shooting of Malcolm Stuckey. According to Von at the time, he wanted to be transferred to PC because his cellmate had a major problem with homosexuals and he feared for his safety.
"They're supposed to be a Christian at the end of the day," King Von states in the video below. "But they got a problem with gay people. They got a problem with me. I don't ever start nothing."
Watch both videos regarding King Von and see Asian Doll's response to it all below.
Watch Both Versions of the Viral King Von Video and Asian Dolls Apparent Response to It Below
See 44 of the Longest Prison Bids in Hip-Hop History
C-Murder, Max B, B.G. and more.