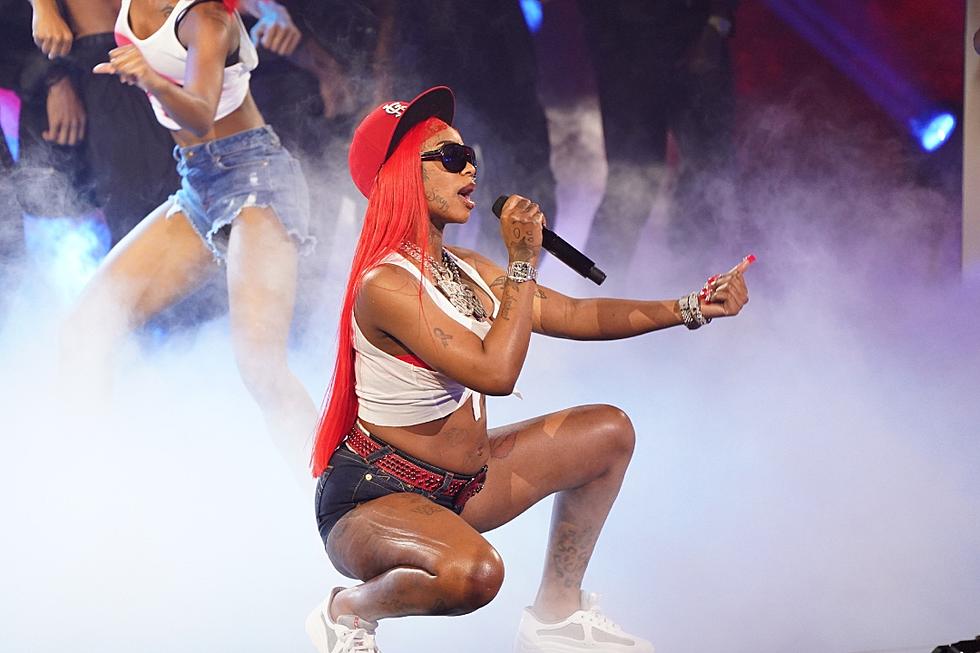 Sexyy Red Shows All the Photos She Was Pregnant in When No One Else Knew
Bennett Raglin/Getty Images
Sexyy Red is with child and she's apparently been doing her best to cover it up in recent appearances. Now, the rapper is sharing all the photos she was pregnant in when no one knew.
Sexyy Red Shows Photos She Was Pregnant in Before Making Announcement
Sexyy Red has had the internet talking since she announced she was pregnant over the weekend. On Monday (Oct. 16), the St. Louis rhymer shared photos on her Instagram Story in which she was pregnant in public when no one had any idea was preggers.
"I was pregnant [as f**k] on here [tryna] suck my belly in. I got tired of fakin'," she wrote over a photo she posted on her Instagram feed a week ago, which can be seen below.
On another photo taken on the red carpet at the 2023 BET Hip Hop Awards she wrote, "I couldn't [breathe]," commenting on having to hold her stomach in to take photos.
Sexyy Red Reveals She's Pregnant
On Oct. 14, Sexyy Red revealed she is pregnant via photos she shared on Instagram. She captioned one photo, "Team boy or team girl." Sexyy Red's pregnancy reveal comes on the heels of her performing "Pound Town," "Shake Ya Dreads" and "SkeeYee" at the 2023 BET Hip Hop Awards. Despite the pregnancy, Sexyy Red is embarking on her first-headlining Hood Hottest Princess Tour, which begins today in Boston and will continue through November before closing out on Nov. 29 in San Francisco.
See the photos Sexyy Red was pregnant in when no one knew below.
See Sexyy Red Showing Her Pre-Announcement Pregnancy Photos
See 37 of the Raunchiest Hip-Hop Lyrics of All Time