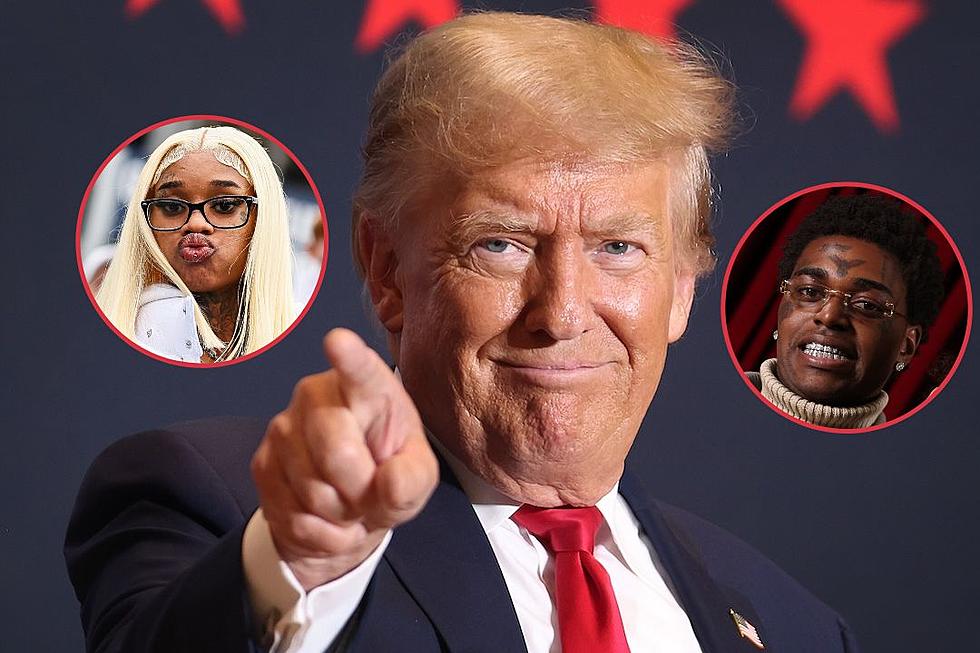 9 Rappers Who Are Still Supporting Donald Trump in 2023
Scott Olson/Scott Taetsch/Pascal Le Segretain/Getty Images (3)
Some of the biggest artists in hip-hop are still supporting former President Donald Trump in 2023, despite his ongoing legal battles. Earlier this year, Trump was slapped with 34 felony counts for falsifying New York business records before the 2016 elections. Then this past August, Trump was indicted on 13 separate counts, including a racketeering charge and several fraud and false statement offenses in Fulton County, Ga.
Nevertheless, several rappers are standing by their 2024 Republican presidential hopeful. In an interview with comedian Theo Von on his This Past Weekend podcast in October, Sexyy Red gave props to Trump for pardoning Lil Wayne and giving out stimulus checks while he was in office from 2017 to 2021.
Longtime supporter Kodak Black is still onboard with Donald Trump, too. In 2021, Trump pardoned Yak, who was serving a four-year prison sentence for a federal firearms charge. The rapper's time behind bars was a result of a May 2019 arrest. Kodak thinks people hate on Trump following the former President's own arrest this past April.
In the past, rappers such as Kanye West, Fivio Foreign and 6ix9ine have expressed their support for Donald Trump. It's no surprise Ye has been in Trump's corner for years. In 2020, he declared his vote for Trump, who was running for office later that year. "No, I'm definitely voting this time," Kanye said. "And we know who I'm voting on. And I'm not going to be told by the people around me and the people that have their agenda that my career is going to be over. Because guess what: I'm still here! Jesus Is King was No. 1!"
So with that, XXL highlights the rappers who are still supporting Donald Trump in 2023. Take a look below.
Here Are Rappers Who Are Still Supporting Donald Trump in 2023