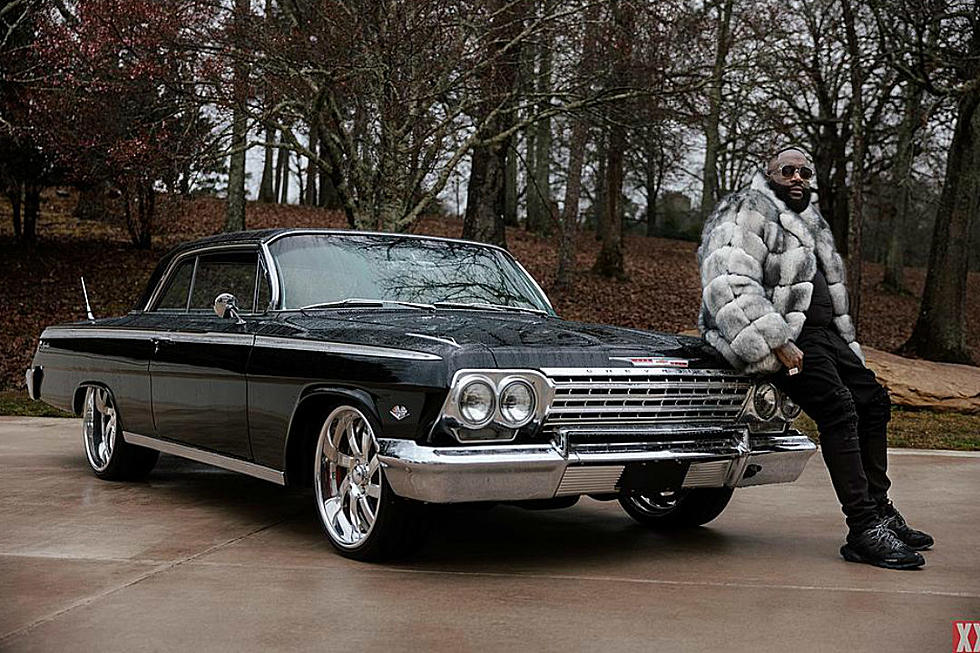 Rick Ross' Car and Bike Show Plans Hit Roadblock as County Officials Deny Approval
Zache Wolf
Rick Ross' second annual car and bike show is in jeopardy of being cancelled or relocated after officials in Fayette County, Ga. denied a permit for the event.
On Tuesday (May 16), the Fayette County Planning and Zoning Commission gave a verdict on Rick Ross' attempt at obtaining a permit to put on his car and bike show and concert on his The Promise Land estate on June 3. According to documents obtained by XXL, the permit was denied because it "is not in compliance with Fayette County Zoning Ordinance."
Rick Ross put on the inaugural event last May. According to documents, it was allowed, "as a Conditional Use in the A-R Zoning District and characterizing the event as a horse show/rodeo/carnival and/or community fair." However, the Zoning Commission has determined this year's event does not fall under any of those categories.
"Any decision to allow the 2022 event to move forward as a conditional use in the A-R Zoning District was made outside of the scope of authority of the then acting Director of Planning & Zoning/ Zoning Administrator," the denial document reads.
XXL has reached out to Rick Ross' team and the Fayette County, Ga. Planning and Zoning Commission for comment.
Last month, Rick Ross' neighbors petitioned the city to ban the event from happening, citing traffic issues that event caused in the area. Some people claimed they were blocked from getting out of their neighborhoods for close to an hour. Rozay responded to the pushback on social media.
"I wound't even feel right if they wasn't boycotting boss, because I never got nothing easy," Ross said in a video he put out on his Instagram Story. "It was never handed to me. I would be confused if they just let me get the money. When everybody else just met big rich producers and got record deals and got rich, Ricky Rozay had to do it another way. So, I would be confused if they wasn't boycotting the boss."
Rick Ross has been promoting the event on social media and has already had dozens of vehicles delivered to his home in anticipation.
See Photos From Rick Ross' XXL Magazine Digital Cover Shoot