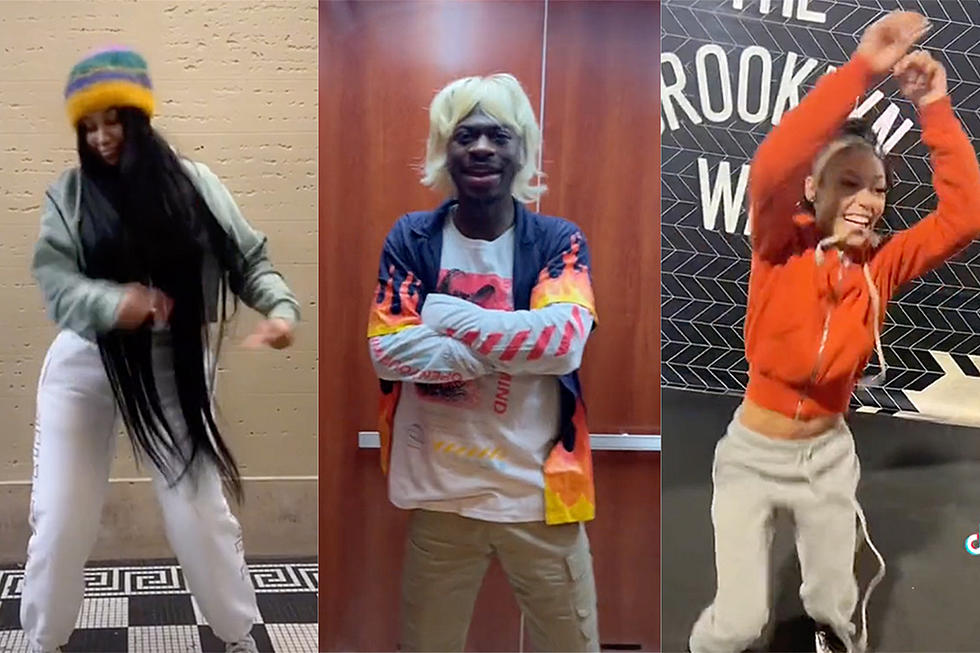 These Are the Most Entertaining Rappers You Need to Follow on TikTok
iamcardib/lilnasx/coileray/TikTok
TikTok appears to be the No. 1 social app out right now. The short-form video-sharing platform has blossomed into a huge tool for the music industry over the past few years. No matter the scale, from Drake to Saweetie, going viral on TikTok has proven that the platform holds an inimitable weight in the world of sound, arguably more than competitors like Instagram and Twitter.
Once songs take off on TikTok, the success is typically reflected on the Billboard charts. Lil Nas X's "Old Town Road" and Megan Thee Stallion's "Savage (Remix)" have reaped the benefits of their tracks dominating on TikTok this decade, both also going No. 1. And as of late, records like Lil Uzi Vert's "Just Wanna Rock" has created a remarkable amount of motion. But sonics aside, TikTok has propelled rappers to show off their knack for unique, cinematic storytelling and reveal a deeper look at their personalty in a way that interviews don't.
Cardi B has become a huge figure on TikTok. She's an entertainer through and through, and that statement is further reflected on her profile. Her content gives a closer look into the woman that she is off the mic. Though Bardi is a diamond-selling artist, which speaks to her popularity, most fans love the fact that they can see her doing regular things like making meals for her man Offset to try.
On the note of top-selling artists, as is the case with Lil Nas X. Many would rightfully deem him as one of the funniest trolls in the game. He's a character, and plays many on his TikTok page. One day he's a blond-haired surfer and the next he's Ice Spice. People never know what they're gonna get.
Elsewhere, artists like Coi Leray have found success with the platform. Coi seems to have a great understanding on what type of TikTok content that people engage with the most, and her profile is an extension of that. Whether she's dancing with the homies, providing a drip check or using the filters, scrolling through her output is nothing short of amusing.
There are handfuls of rappers that have been able to flaunt their dope, innovative minds on TikTok, often amassing millions of views and followers. So here with all of that in mind, XXL highlights 20 rappers that deserve to be followed on TikTok.