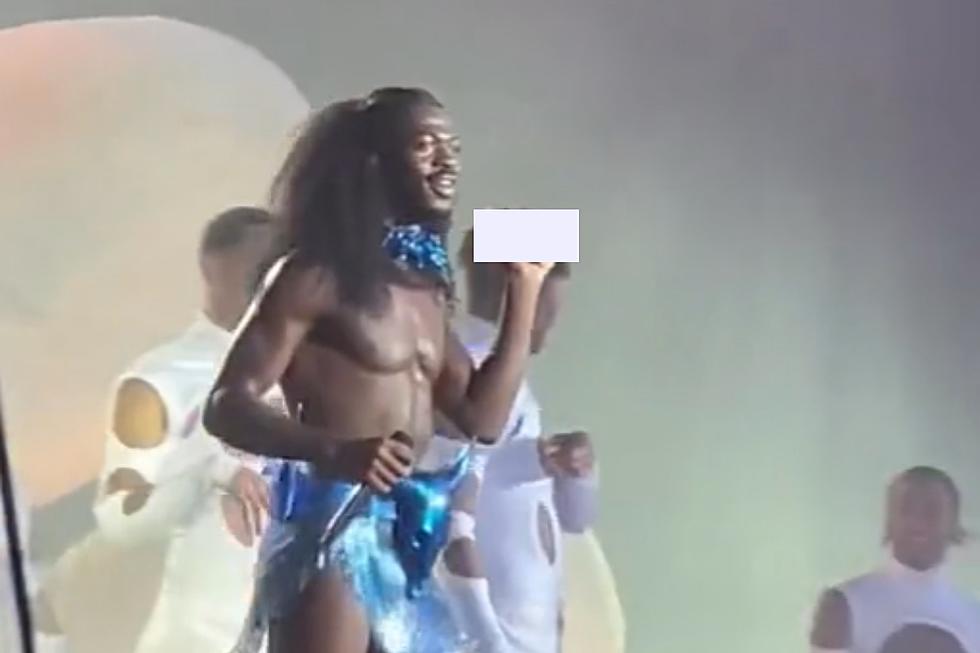 Lil Nas X Gets Sex Toy Thrown at Him During Performance – Watch
lilnasxmajor/Twitter
An overzealous Lil Nas X fan recently threw a sex toy at the rapper during a recent show in Europe.
Lil Nas X Fan Throws Sex Toy on Stage
On Sunday (July 2), Lil Nas X performed in Belgium at the 2023 Rock Werchter Festival. Video of the "Industry Baby" rapper's set (below), shows Nas X performing his Saucy Santana collab "Down Souf Hoes" onstage with several background dancers. All of a sudden, an item zips by the rapper and lands on onstage. He stops his performance to go inspect what was thrown and retrieves what appears to be some sort of flesh light. Everyone on stage looks on in confusion. Nas X then holds the items up and addresses the crowd.
"Who threw their p***y onstage?" Lil Nas X questions.
It is unclear if the perpetrator fessed up. The video ends right after Nas X's query. Other rap acts that performed at the festival included JID, Machine Gun Kelly and Stormzy.
Lil Nas X Viral Performance Moments
This is one of several viral moments Lil Nas X has had over years during live performances. Last October, he paused mid-set because he had to go poop. In 2021, he split his pants while performing.
Watch a fan throw a sex toy at Lil Nas X during a recent show below.
See Video of Someone Throwing a Sex Toy on the Stage During Lil Nas X's Performance Below
Read 10 Wild Stories That Took Place During Hip-Hop Tours