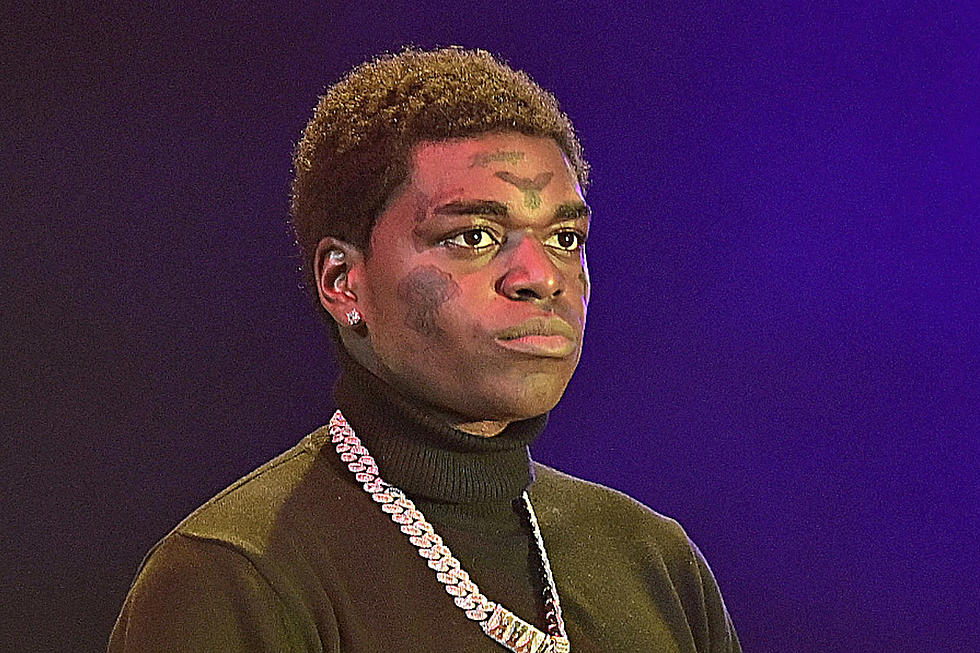 Kodak Black Wanted by Police After Failing Drug Test – Report
Roy Rochlin/Getty Images
Kodak Black is in legal trouble again. The South Florida rapper is wanted by police in Broward County, Fla., for allegedly failing a drug test earlier this month.
According to a TMZ report, published on Saturday (Feb. 26), a judge signed off on an arrest warrant for Kodak Black, who changed his name to Bill K. Kapri, on Thursday (Feb. 23), and was subsequently filed in Broward County court on Friday (Feb. 24). Apparently, in the documents, it stated that Kodak violated the terms of his probation agreement on two separate occasions this month.
The media outlet reported that on Feb. 3, the agency Yak is supposed to report to for a random drug test claimed that he didn't show up for a screening and failed to submit a sample that day. Then, on Feb. 8, the same agency said that Kodak did submit a sample that day and it allegedly came back positive with traces of fentanyl.
This allowed the judge to order a warrant for Kodak's arrest. If the 25-year-old rapper is caught, he would be arrested and held without bond until his next hearing in his felony drug case from July 2022.
In that case, Kodak was arrested after police discovered over 30 Oxycodone pills in the rapper's car during a traffic stop. He was eventually released from jail after posting a $75,000 bond.
Kodak's attorney, Bradford Cohen, confirmed to XXL that the Oxycodone pills Yak had when he was arrested on July 15, 2022 were prescription pills he was told to take by a doctor for chronic pain as a result of being shot earlier this year. Cohen also stated that the "Super Gremlin" rapper still deals with pain from an alleged beating by prison guards back in 2020.
XXL has reached out to Kodak Black's rep and attorney for comment regarding the rapper's latest arrest warrant.
See 22 Hip-Hop-Related Police Raids
These rappers had some serious run-ins with the police.